Kona Kai Wedding
In San Diego, we are pretty lucky that we can have weddings year round. When planning their Kona Kai Wedding, the original plan was to have the ceremony outdoors in the courtyard and then celebrate and dance the night away in the ballroom. Kona Kai Resort is a good looking venue with multiple backdrop opportunities including at night.
Naima got ready for her wedding day in the suite. The suite was spacious and had a lot of light so we took advantage of some portraits near the window. Then we headed across the street to photograph the bridesmaids with the bay in the background. I think Naima had a great time modeling her dress. Some of my favorite photos from the day are her walking during the portraits. She looked like she was having so much fun.
With the potential of rain in the forecast, the couple opted for a backup plan of having the ceremony at their synagogue nearby. It was a great backup plan since it made it a more comfortable experience for all of their guests. In the comfort of the synagogue, guests smiled, laughed, and cheered on the couple as they made their union official.
After the ceremony, we took over the lobby of the hotel for a few more family photos and wedding party photos. With it being dark outside, I picked the lobby since it was spacious and would feel like an interesting background. It was a whole lot better than just photographing in the dark.
Once all the formalities of photos were over. The couple joined the guests in the ballroom. It was such a fun time hearing stories told during toasts and watching the energy in the room when the dance floor opened up. They were ready to party! Jason and Naima danced the night away.
I always feel like weddings are a lot about planning and then being able to have a backup plan and adapt when things don't go as plan. That was the type of day that we had when having to change venues at the last minute because of the rain. I think what made it a lot easier was the positive attitude to that change. Positivity makes all the difference on a wedding day.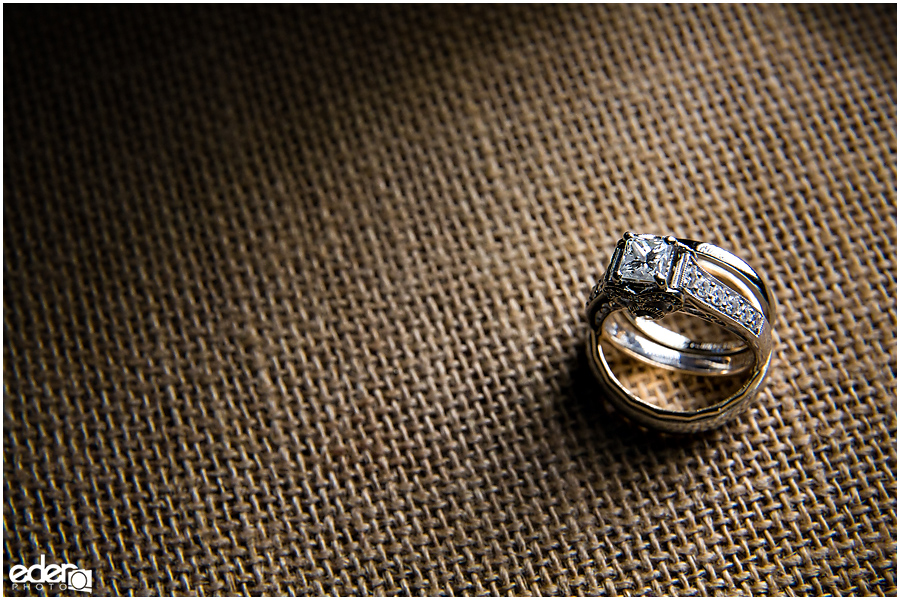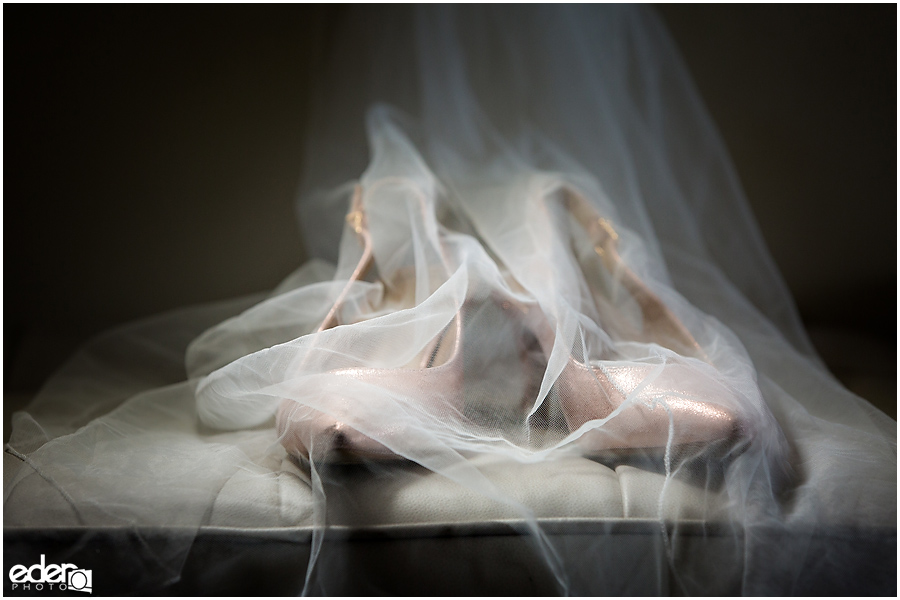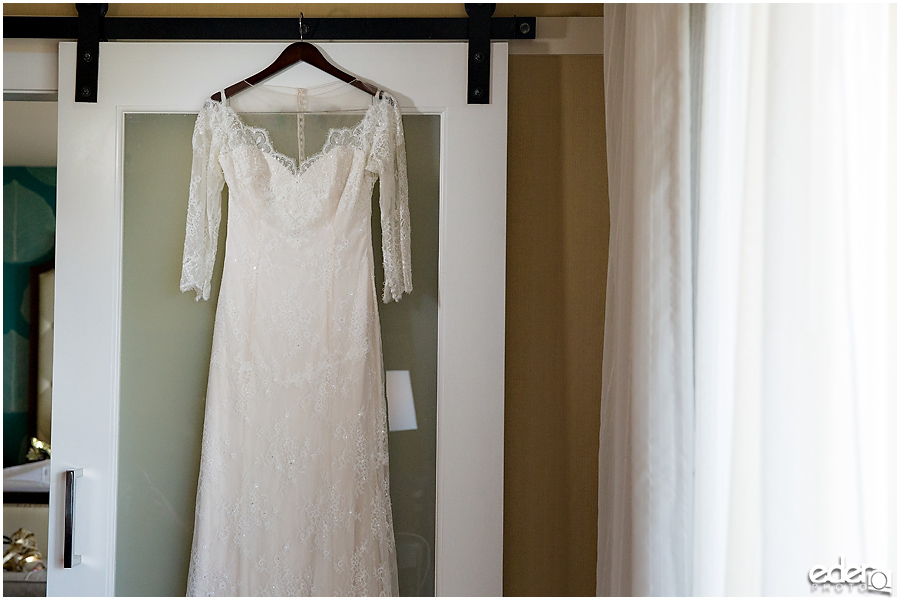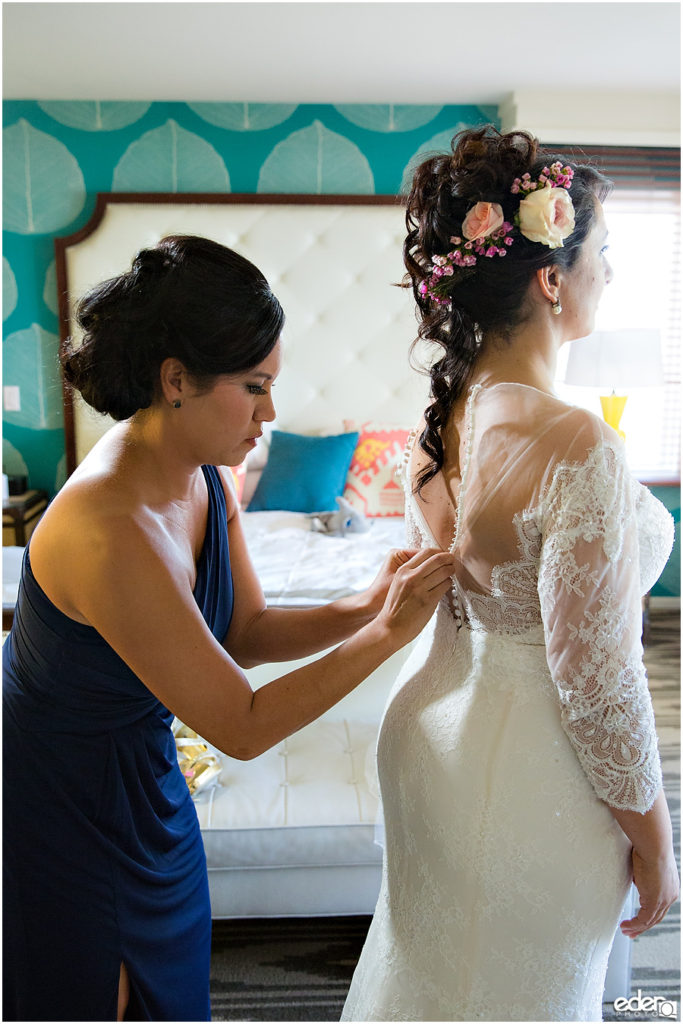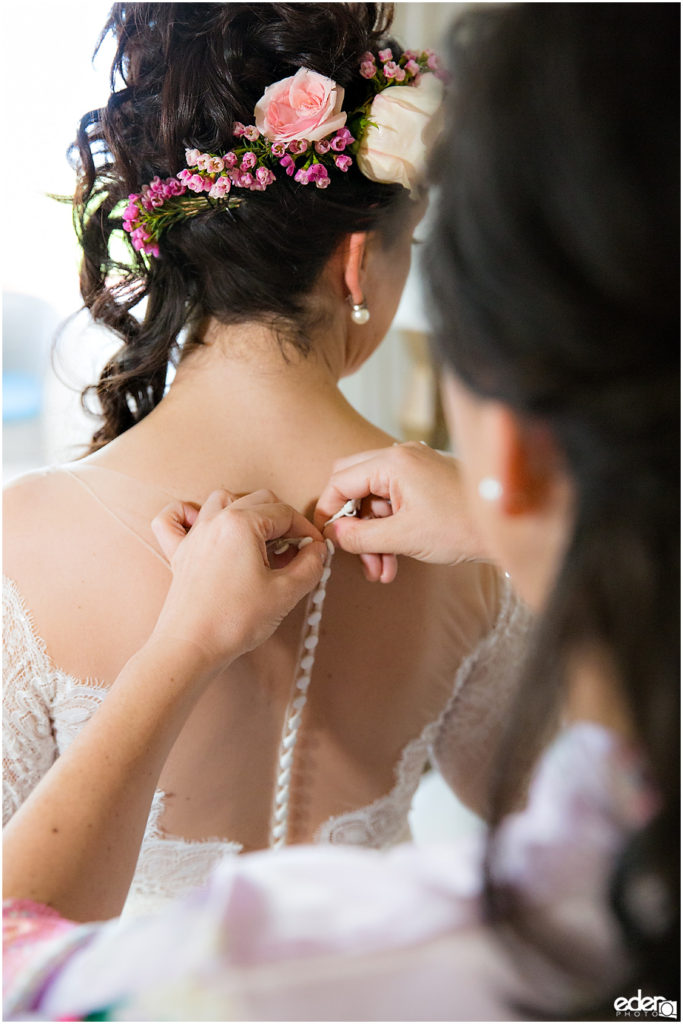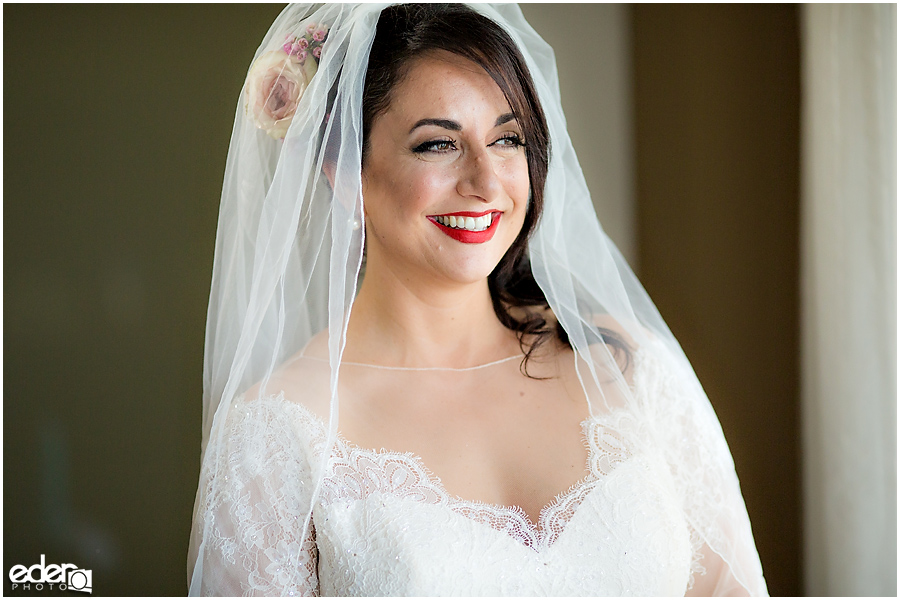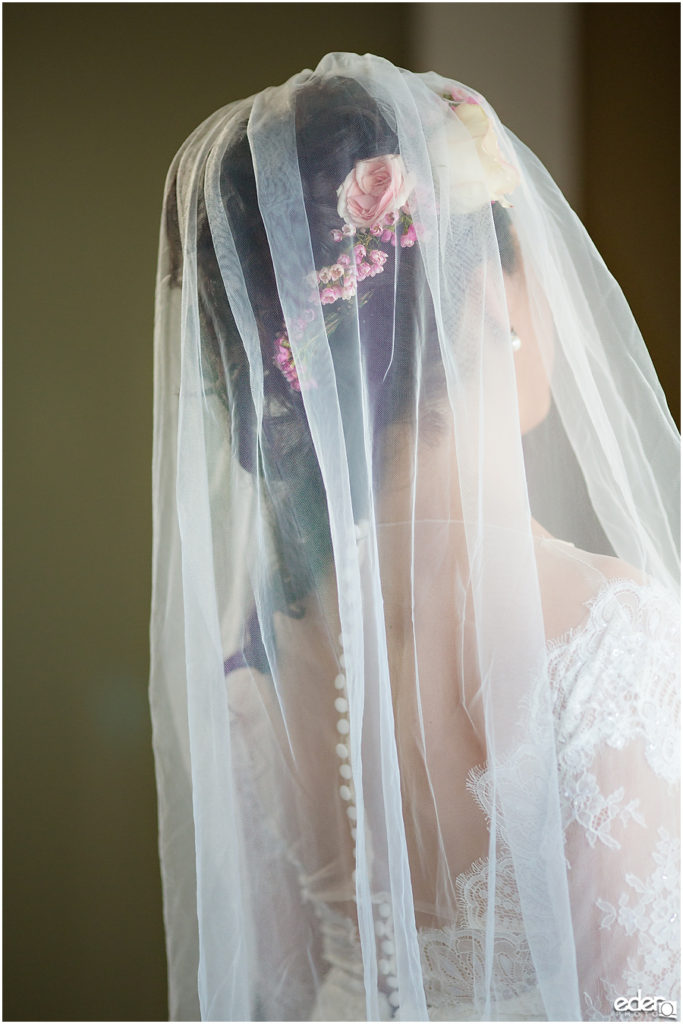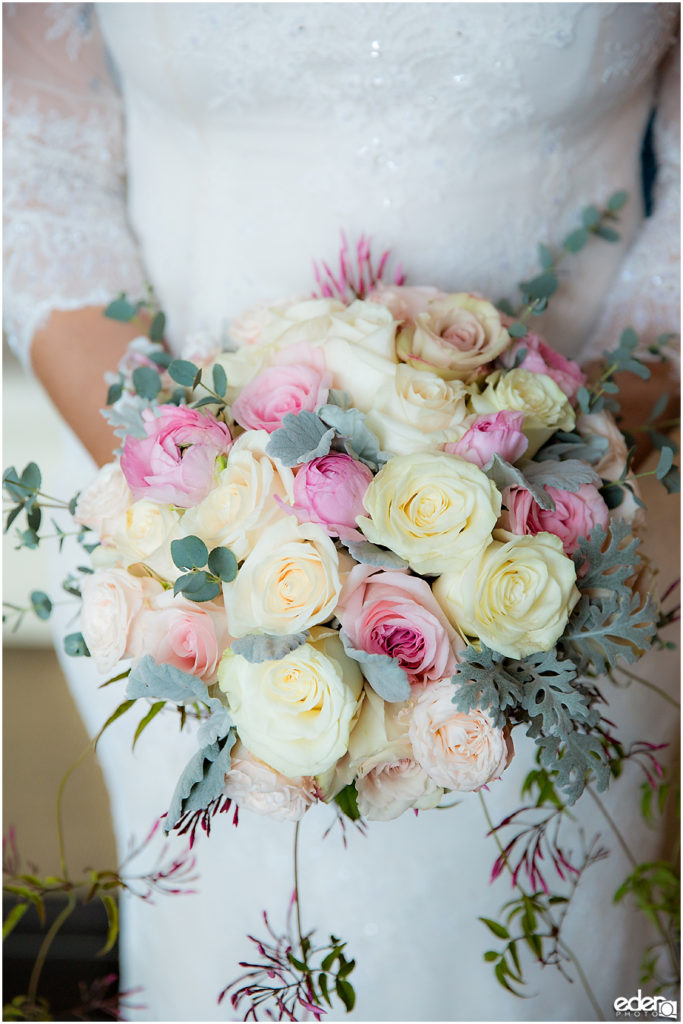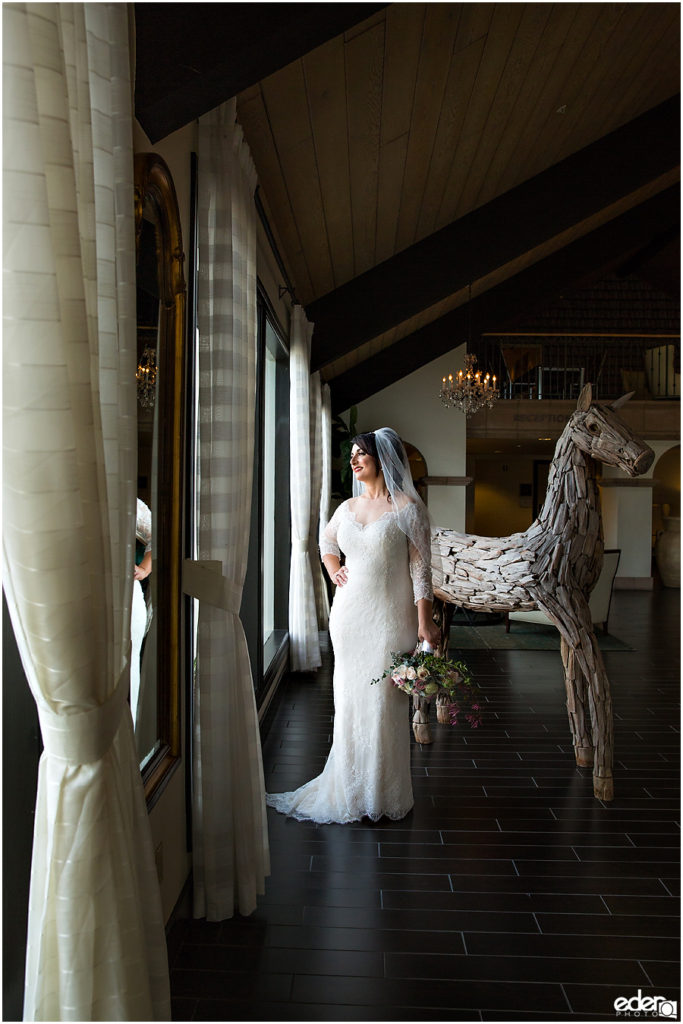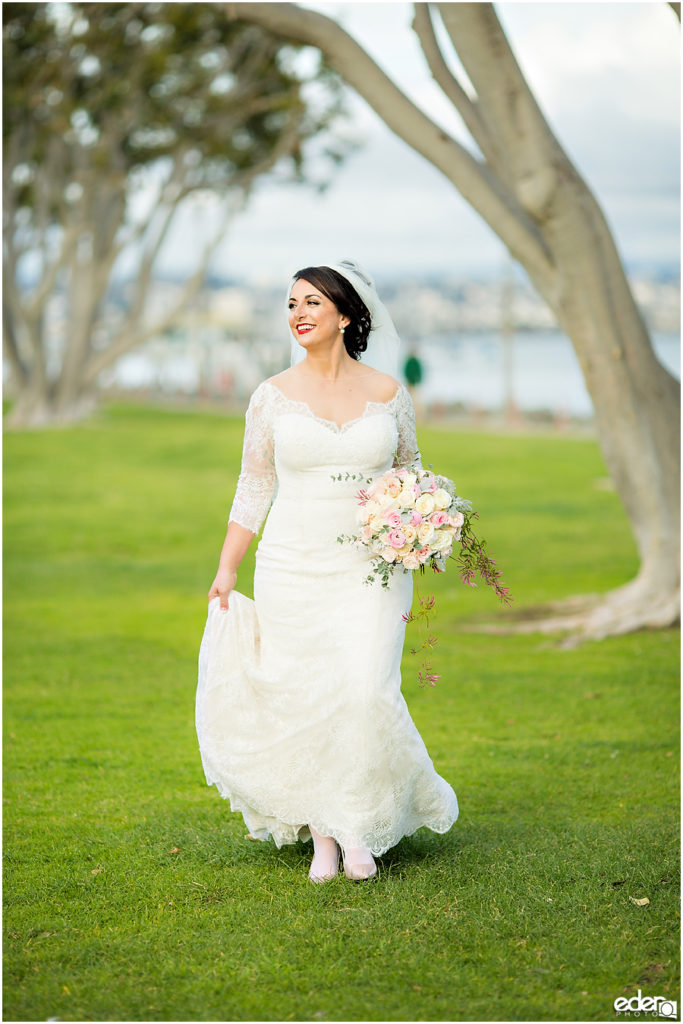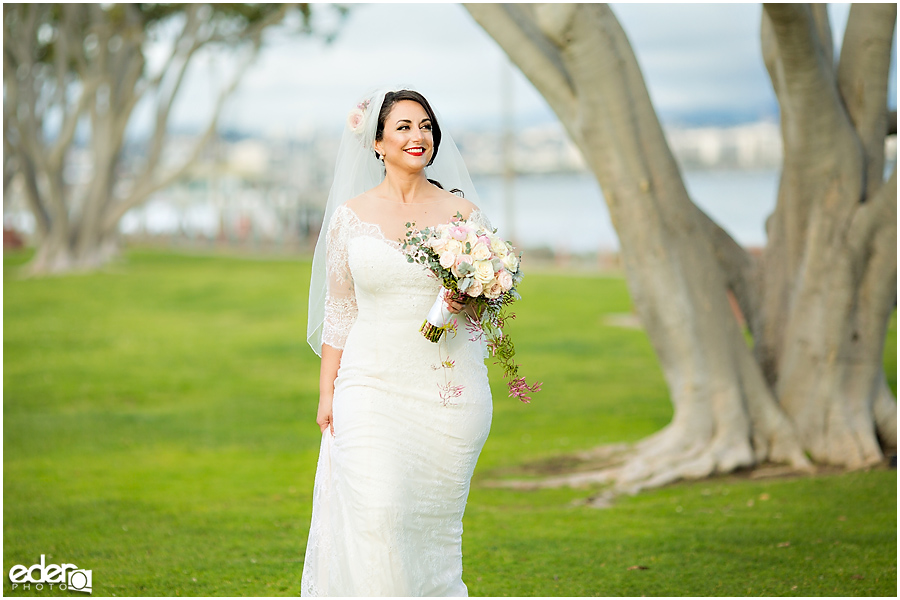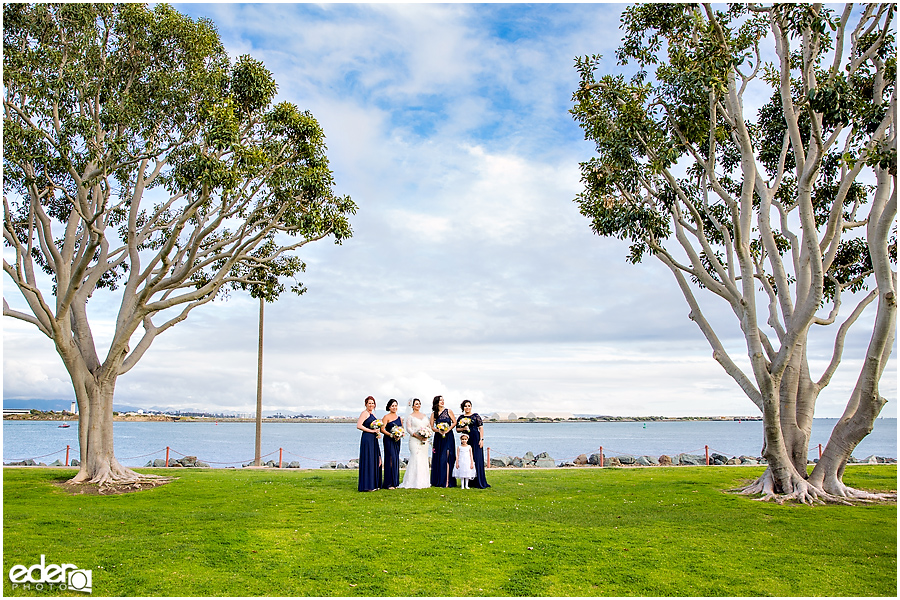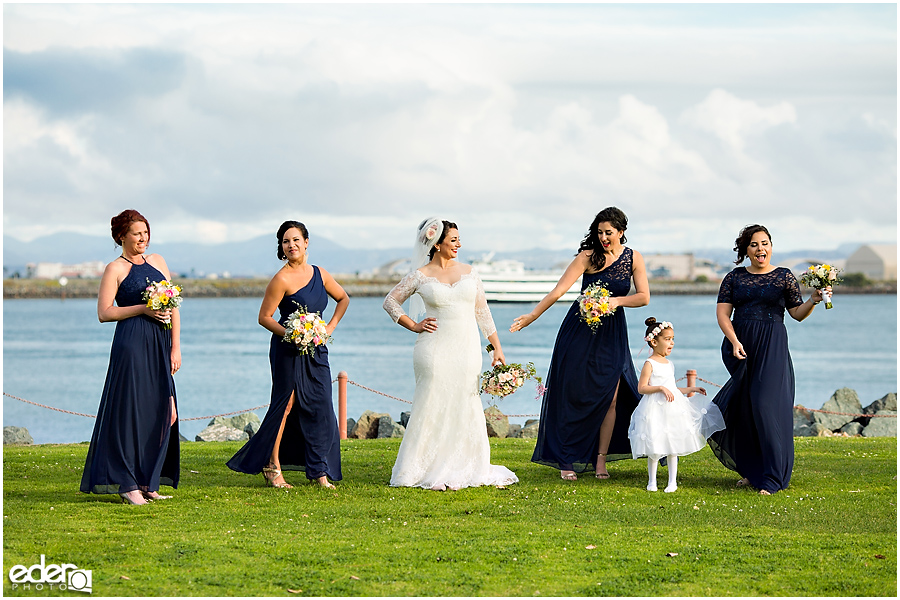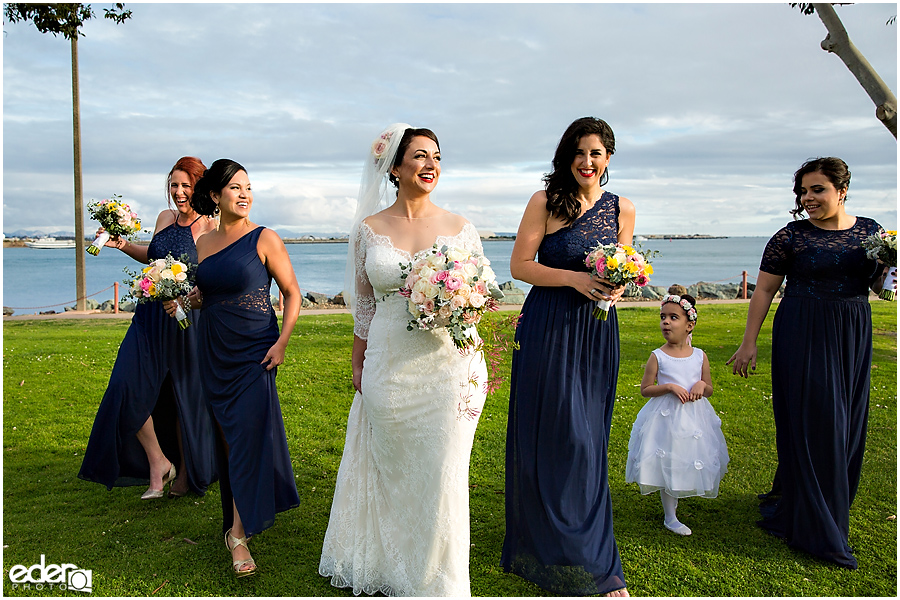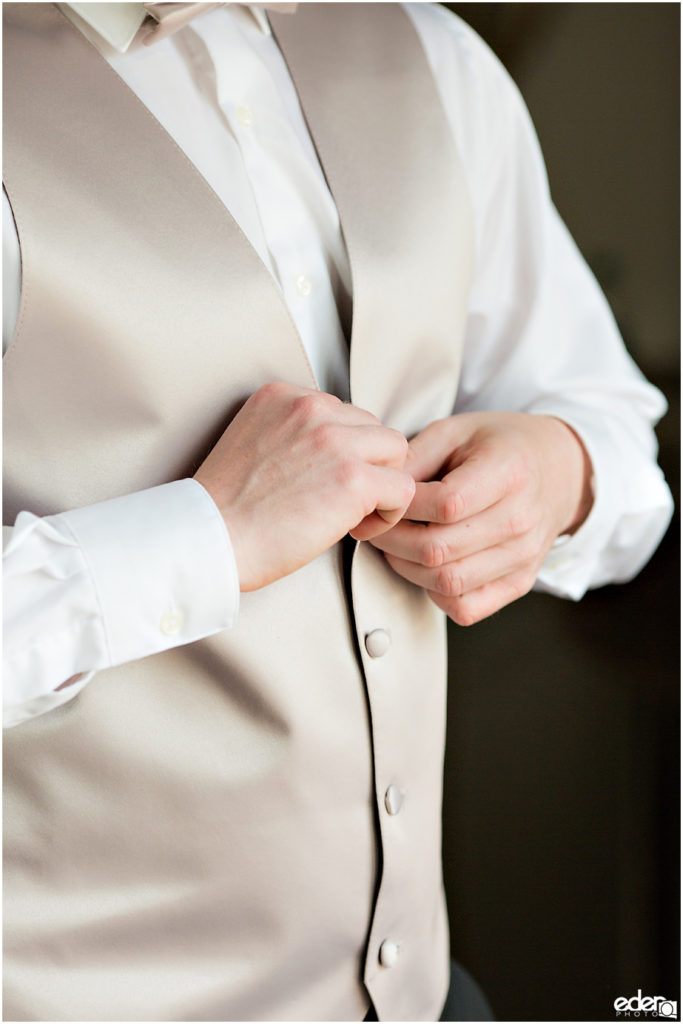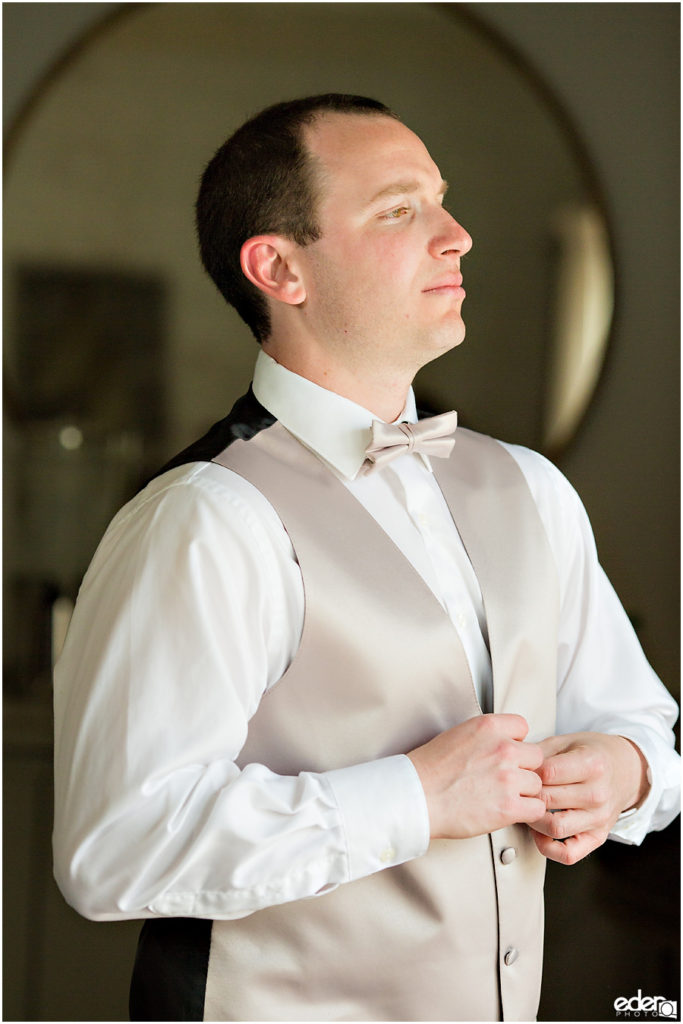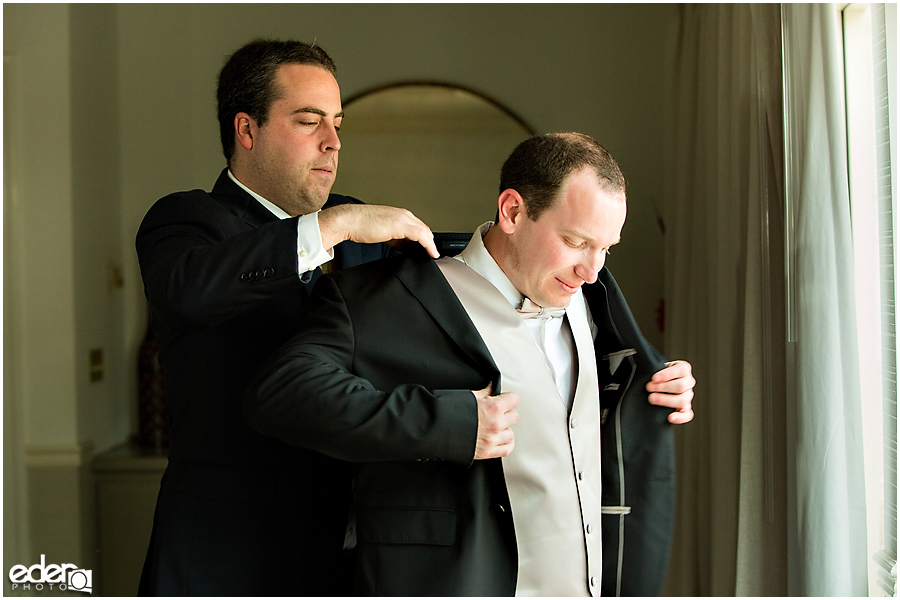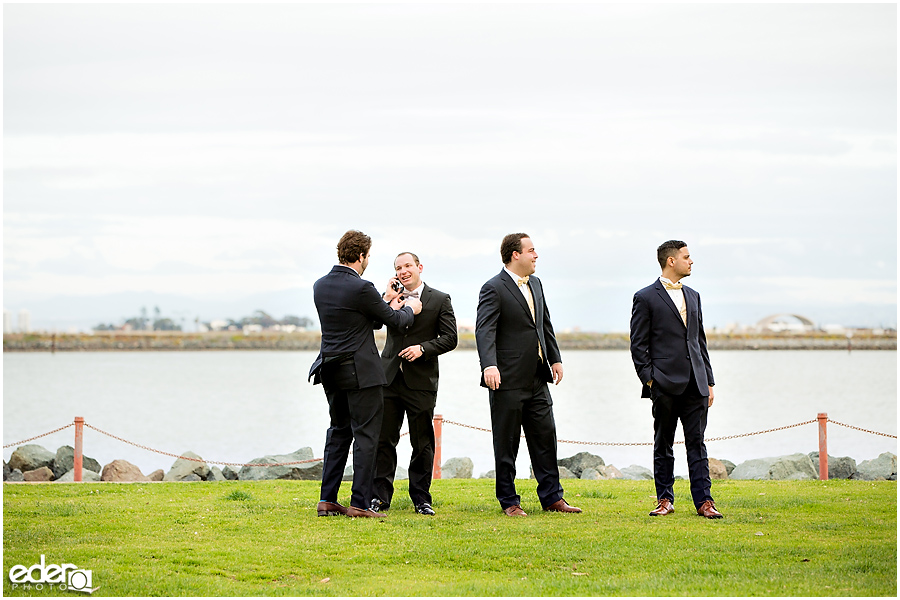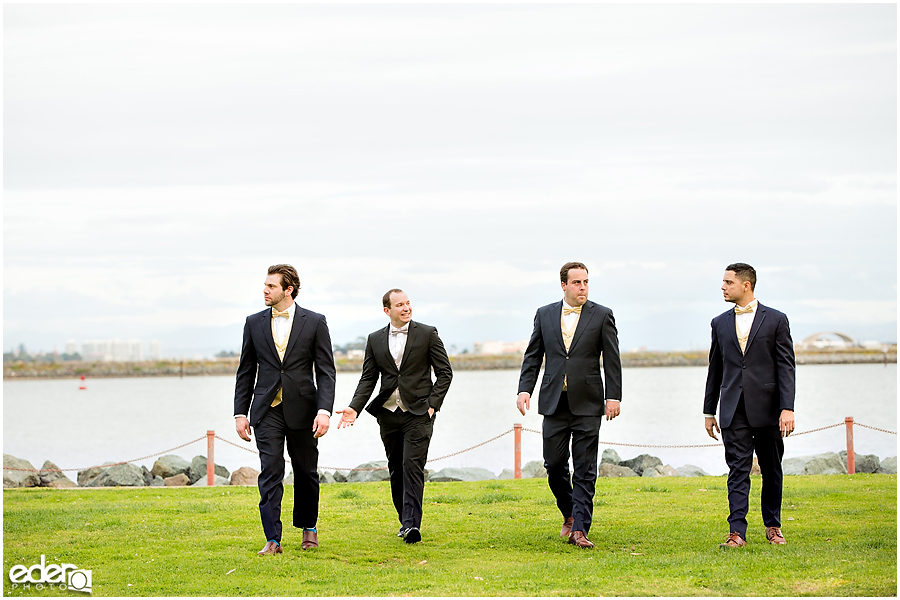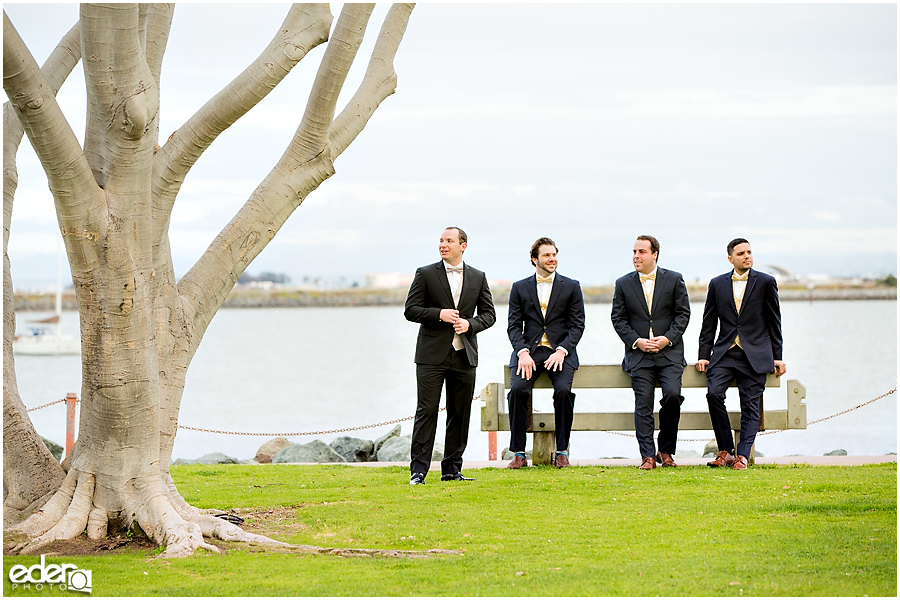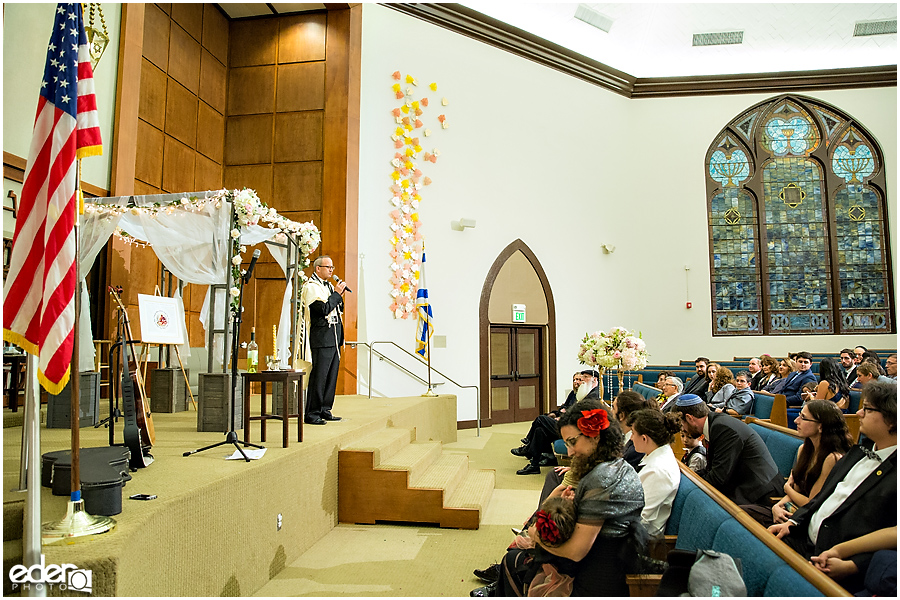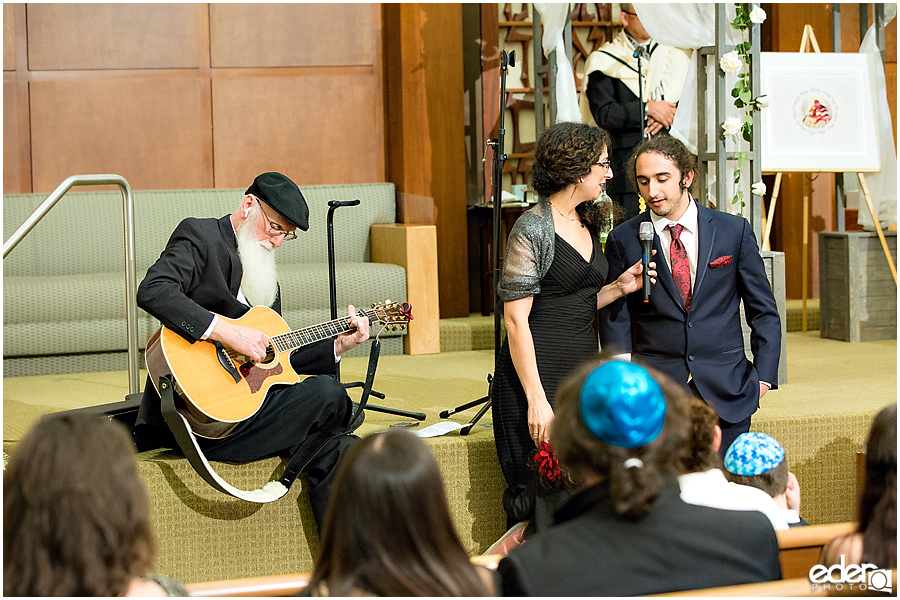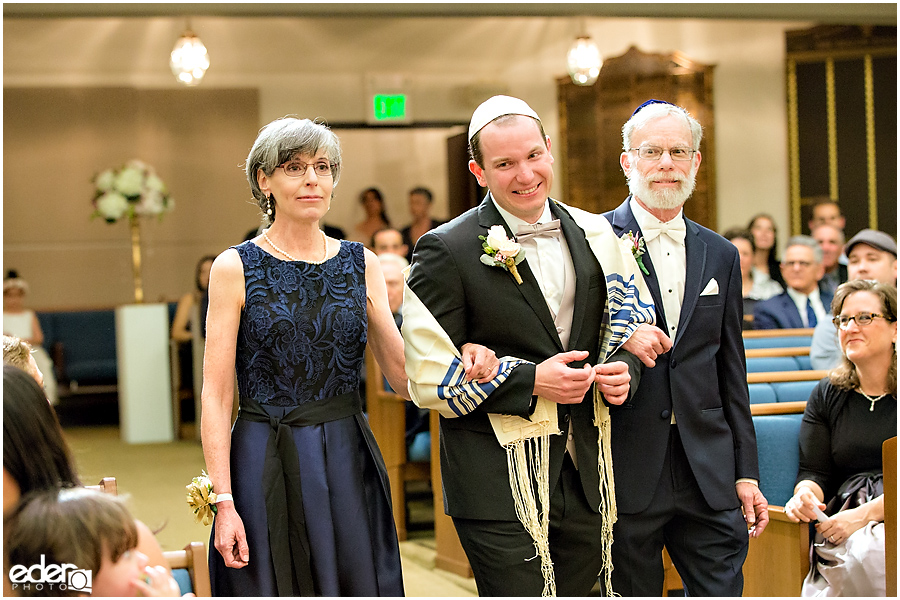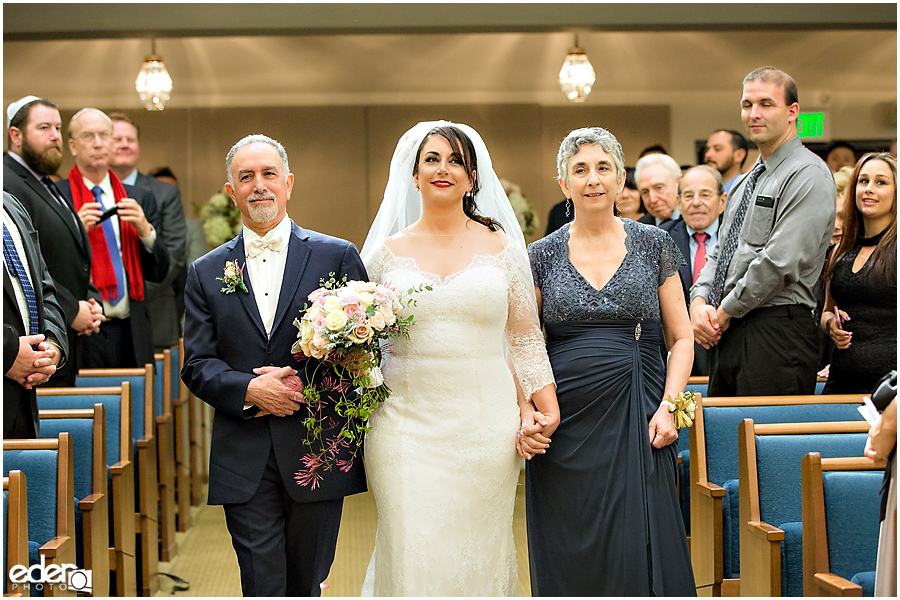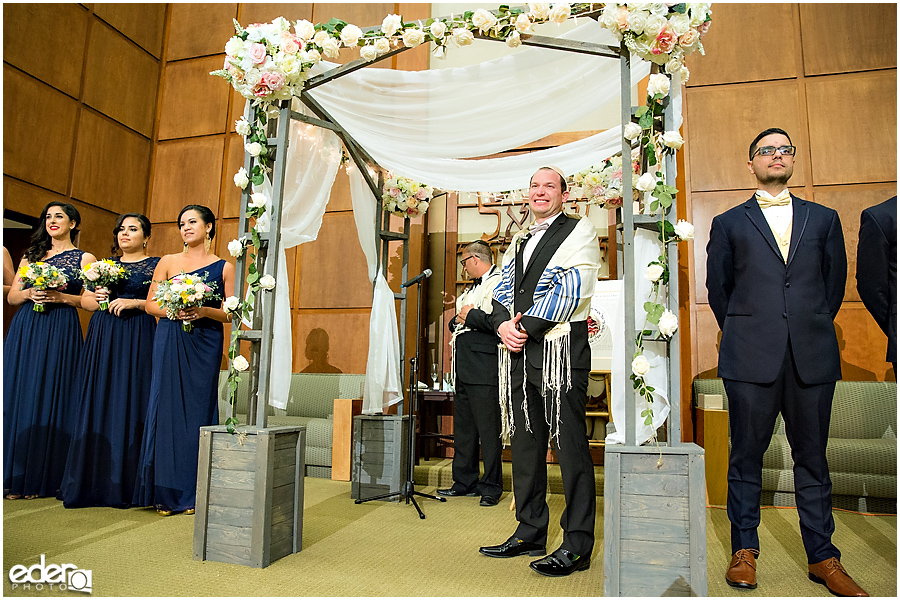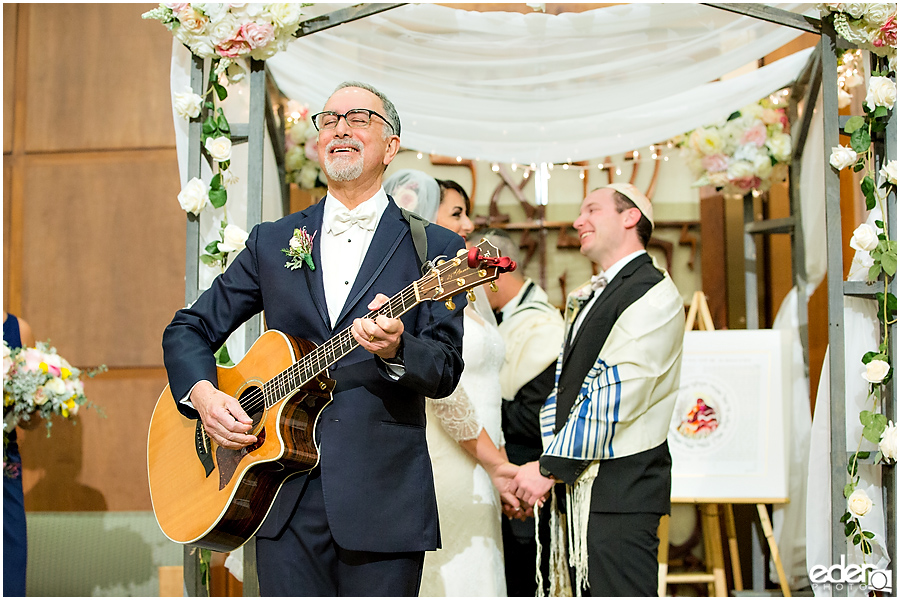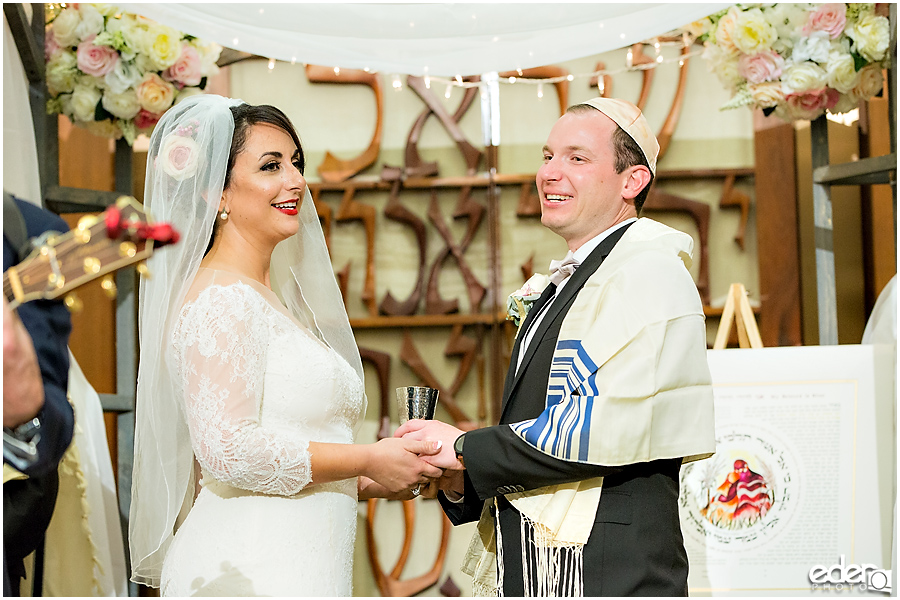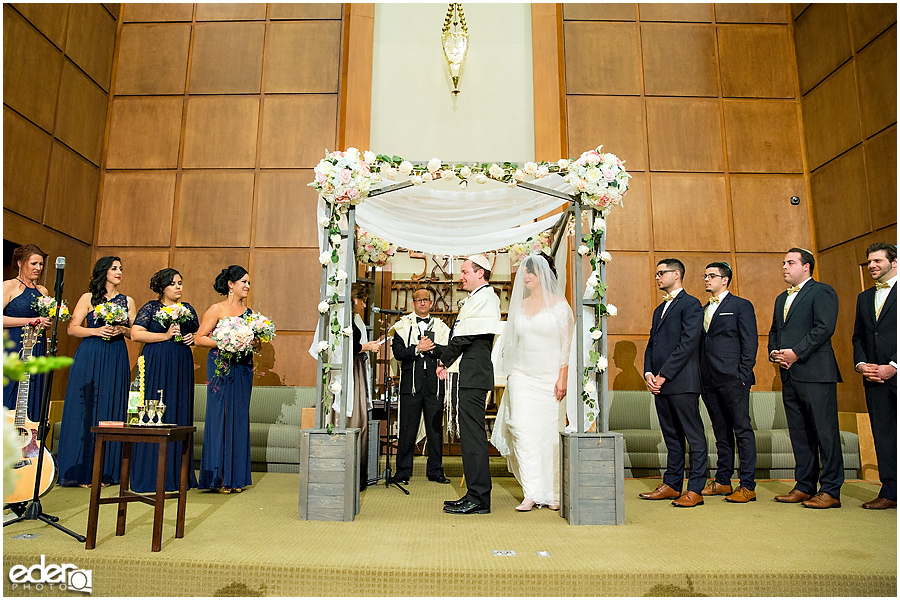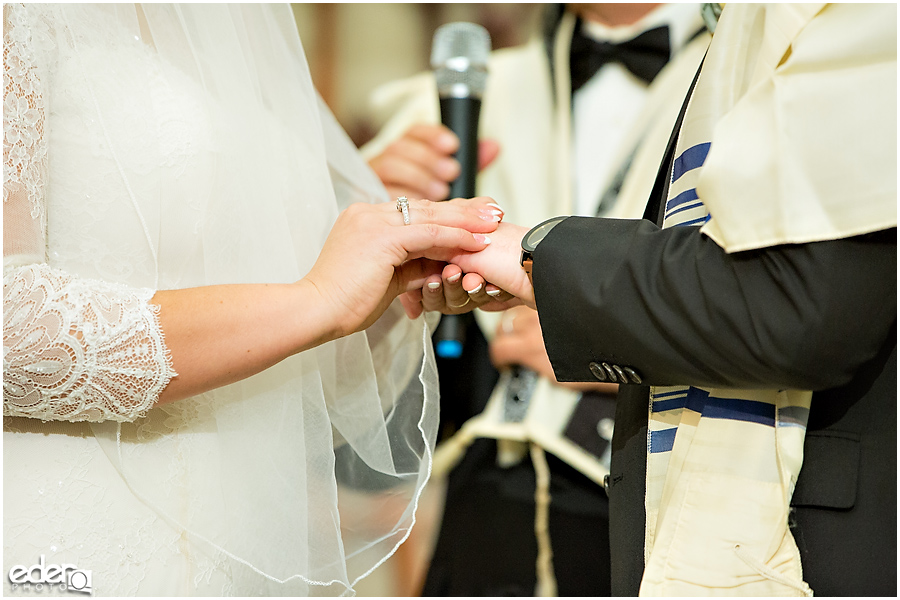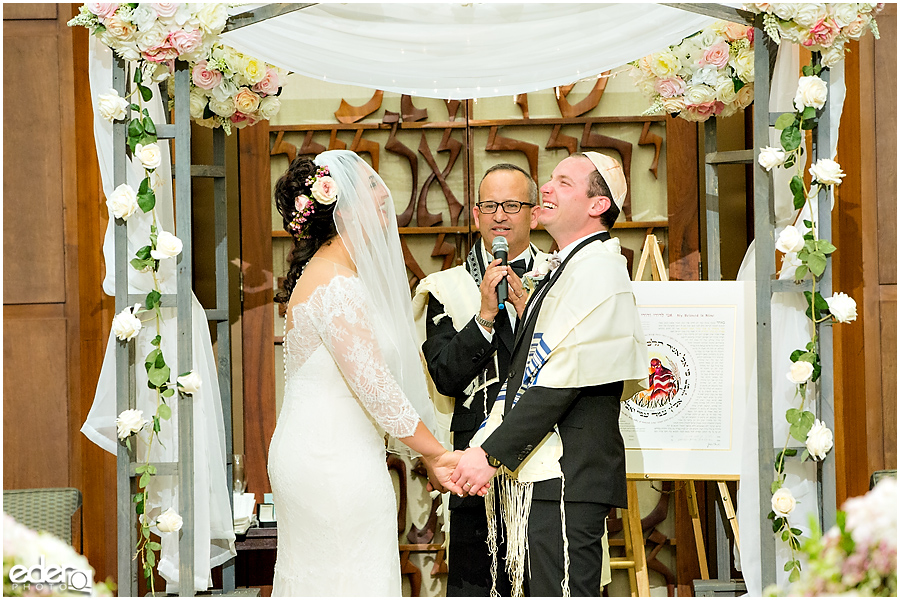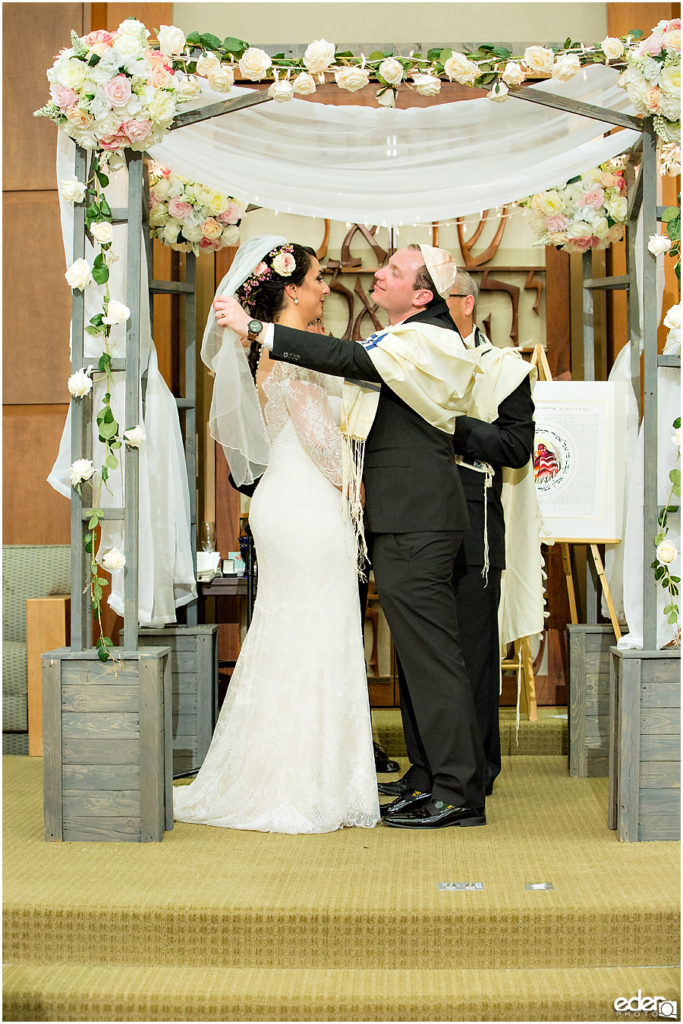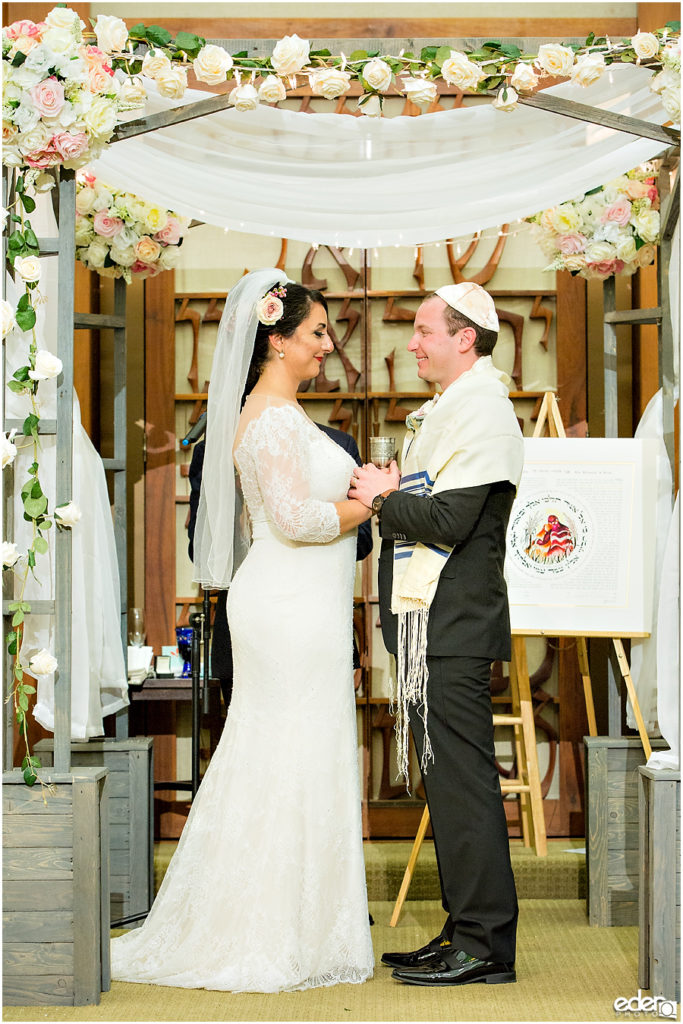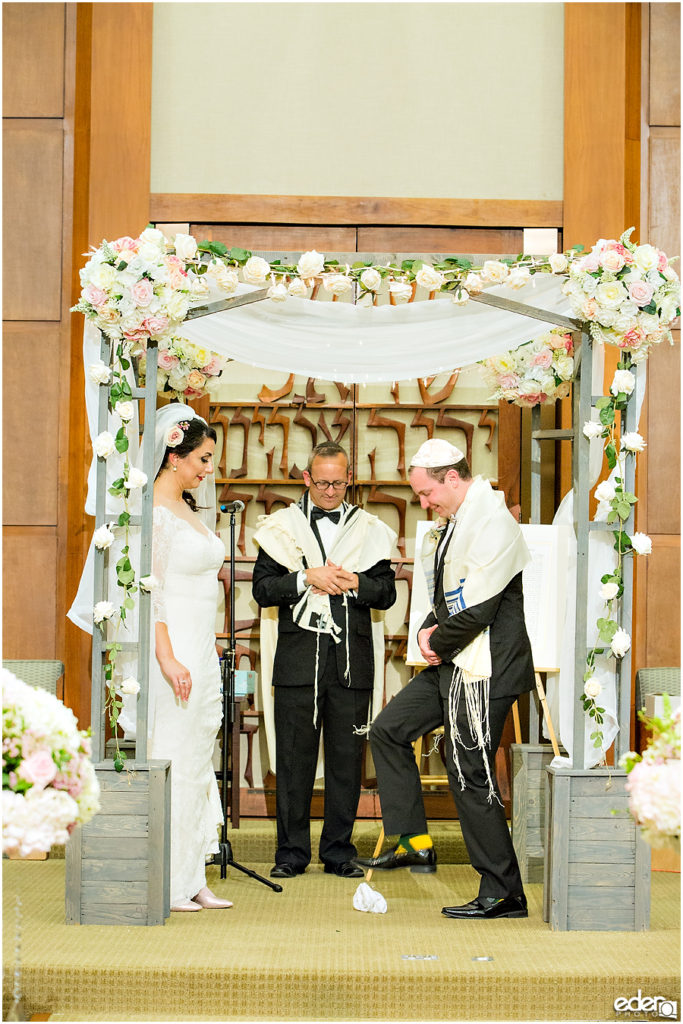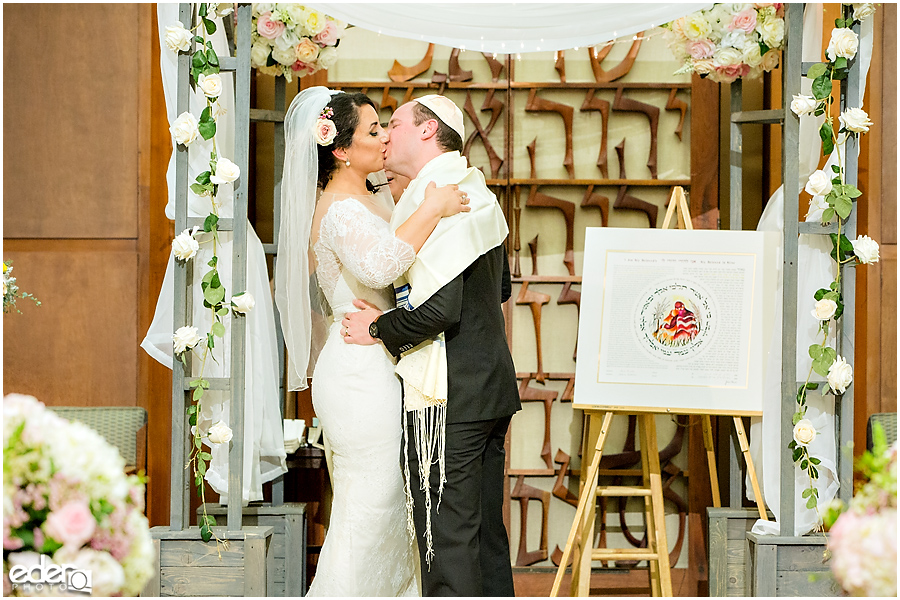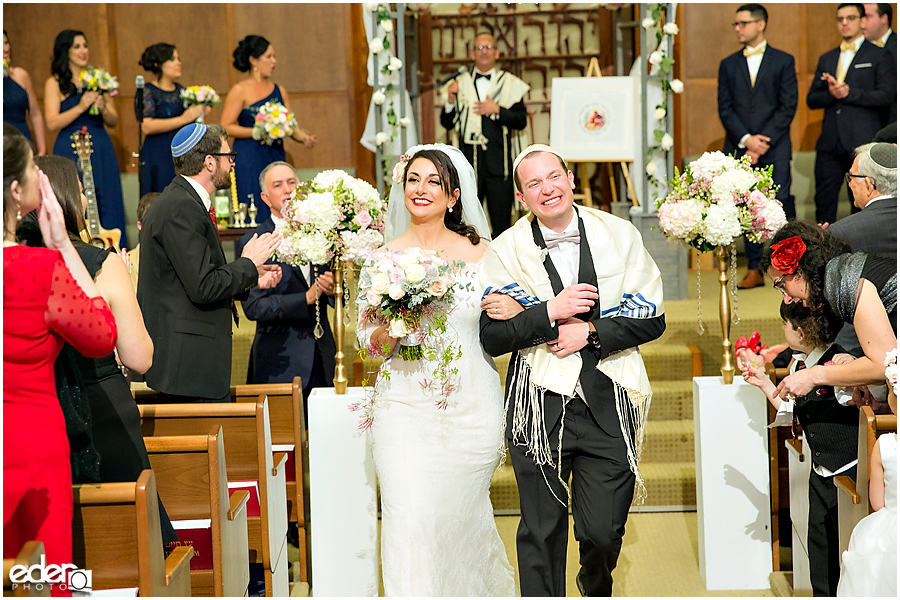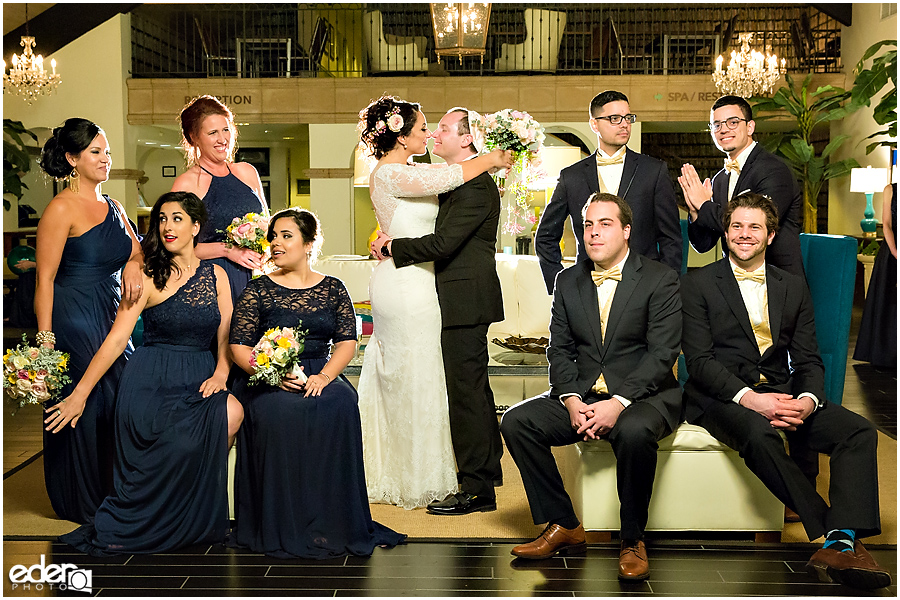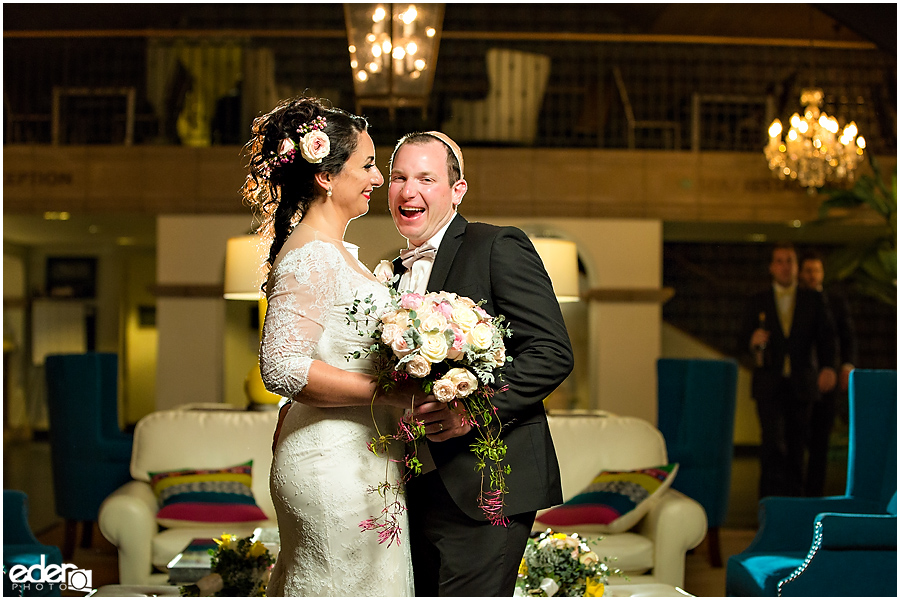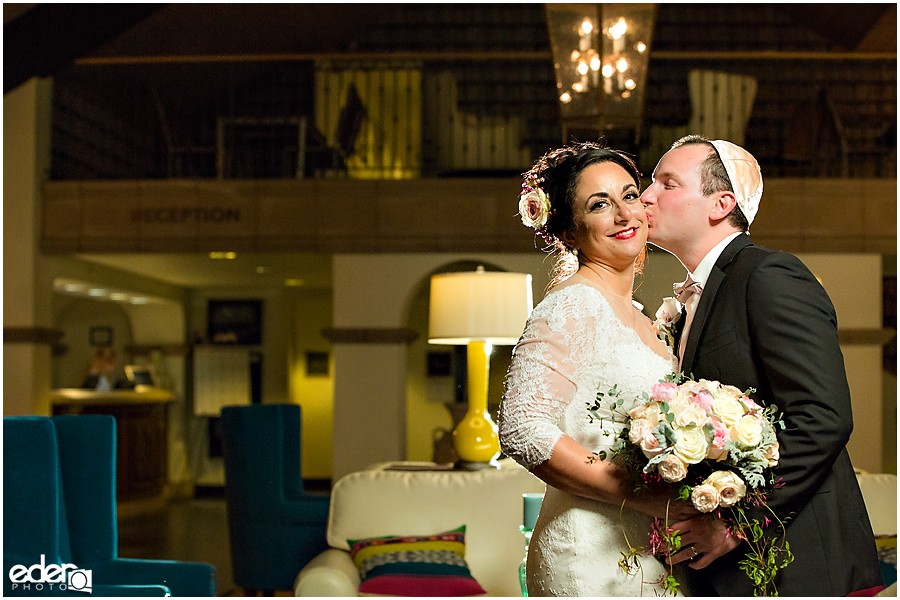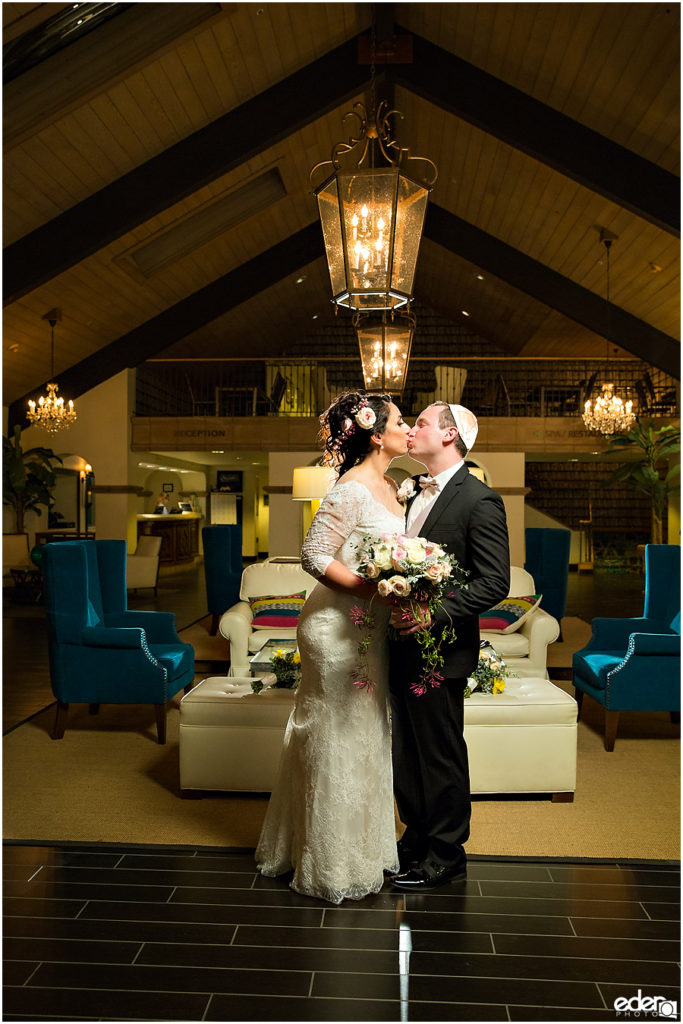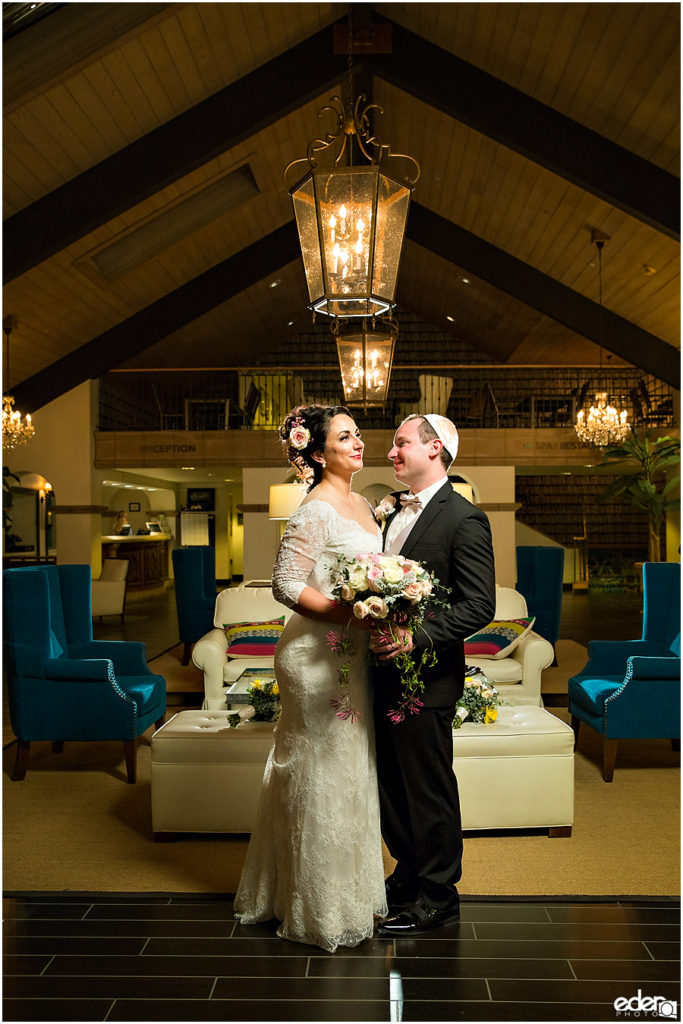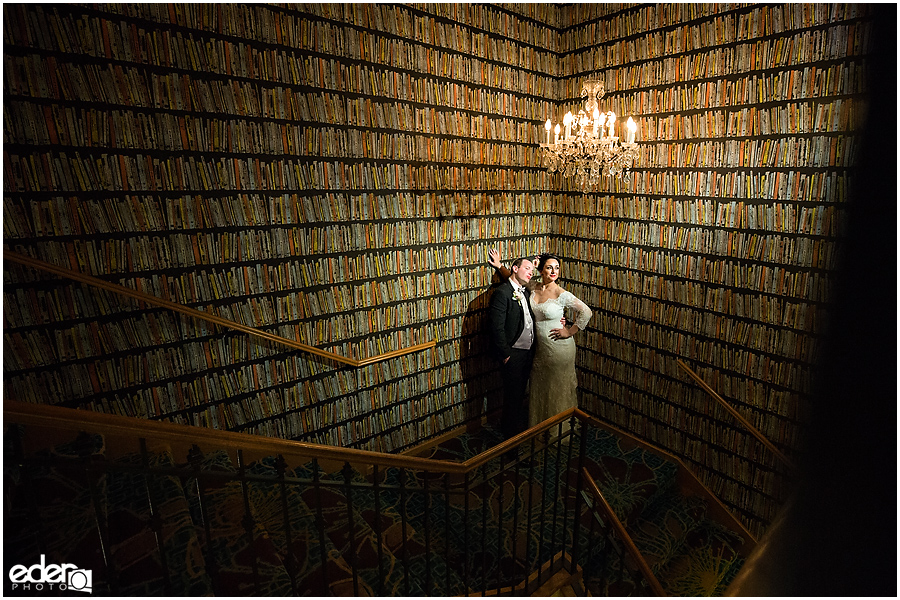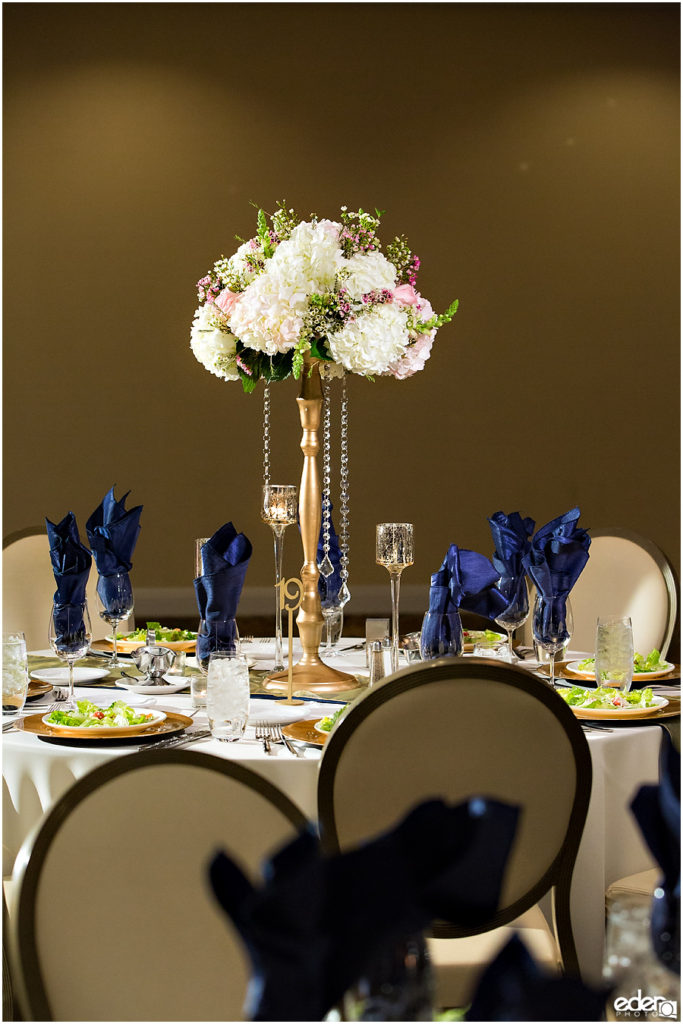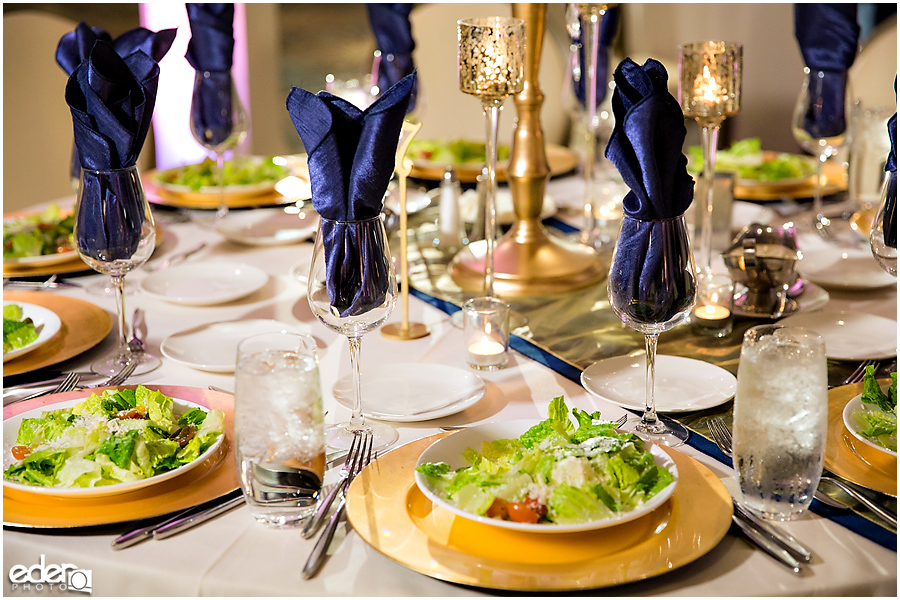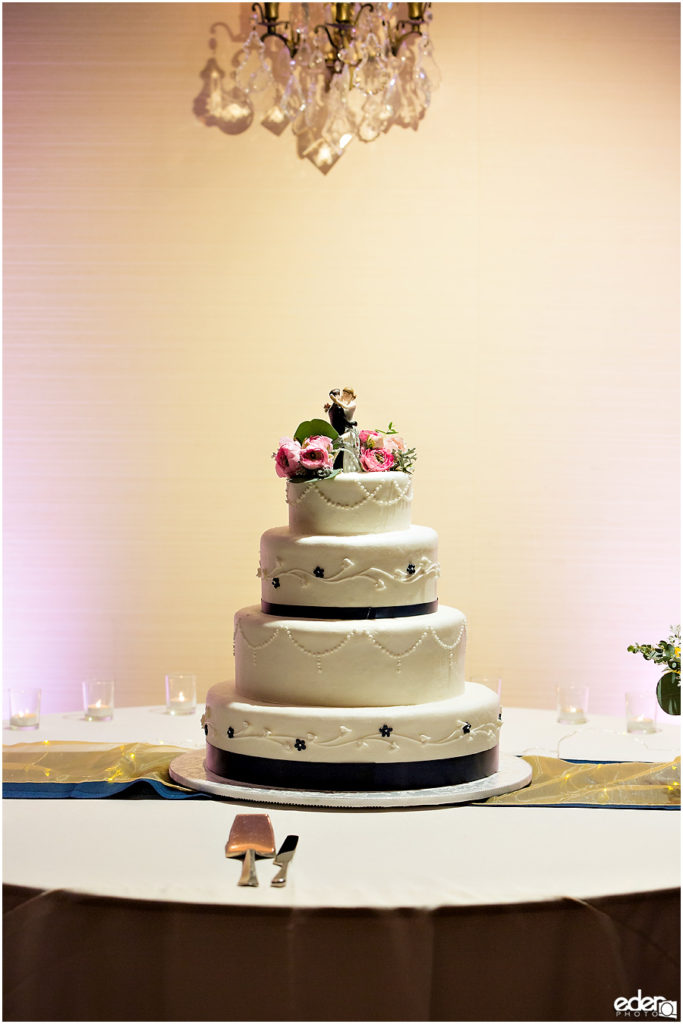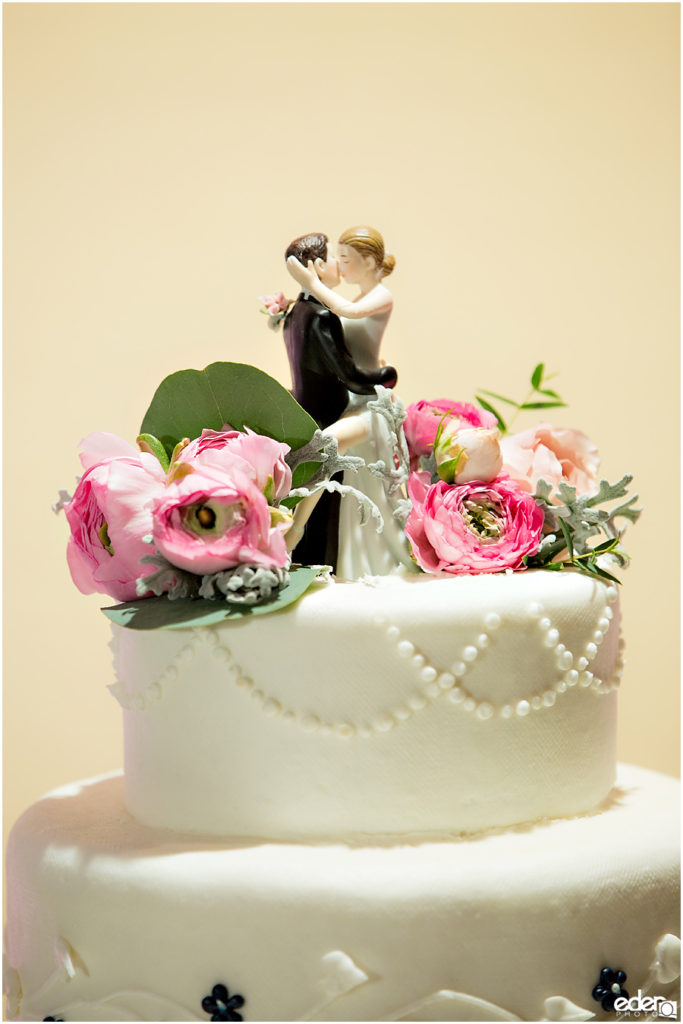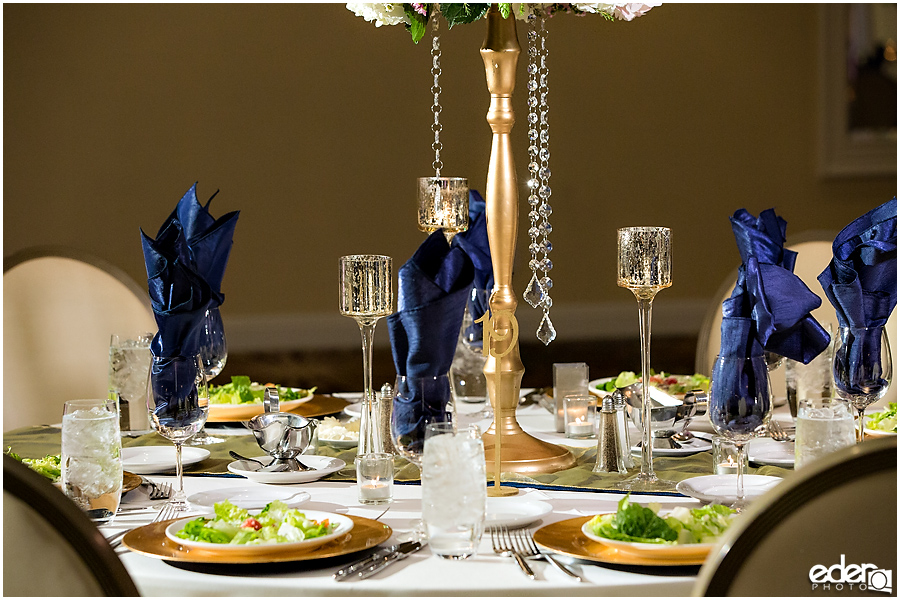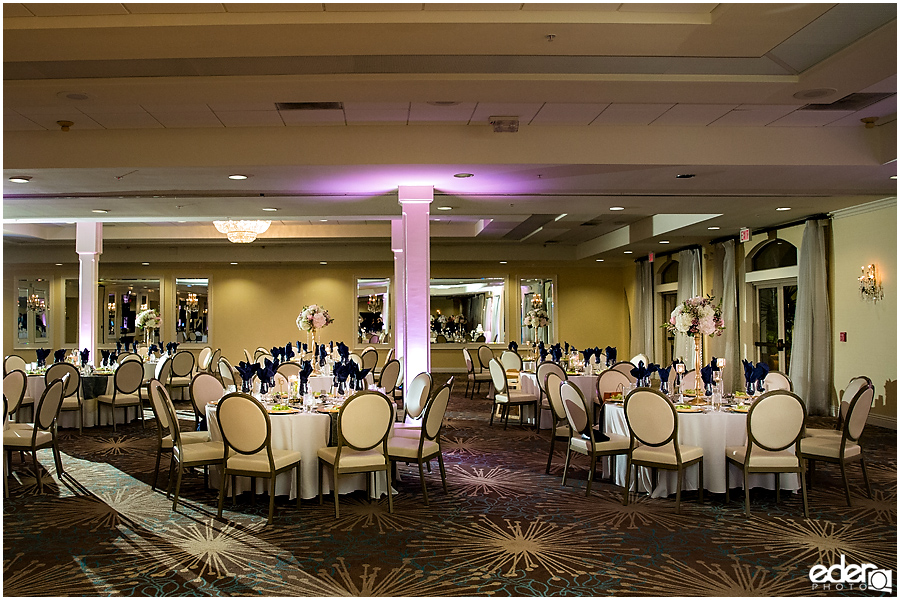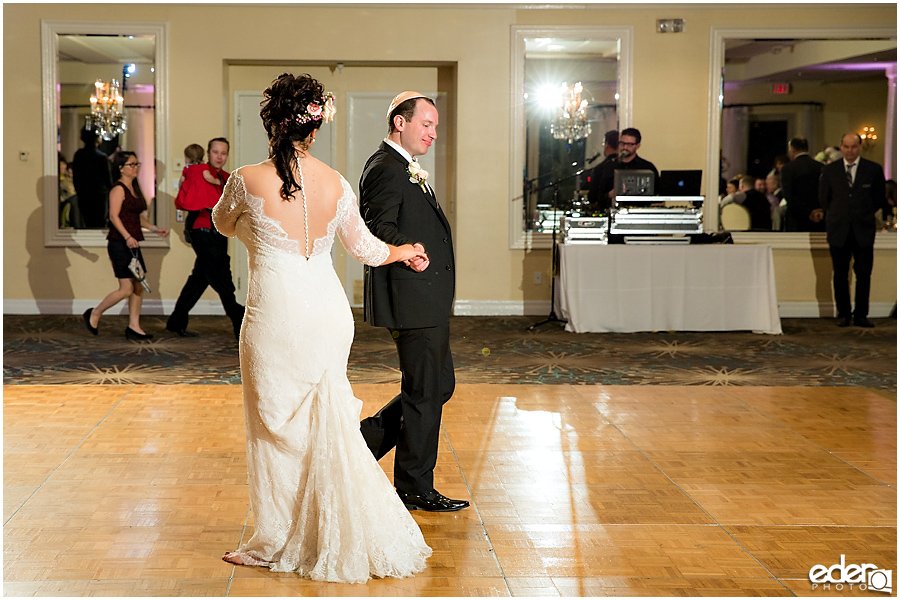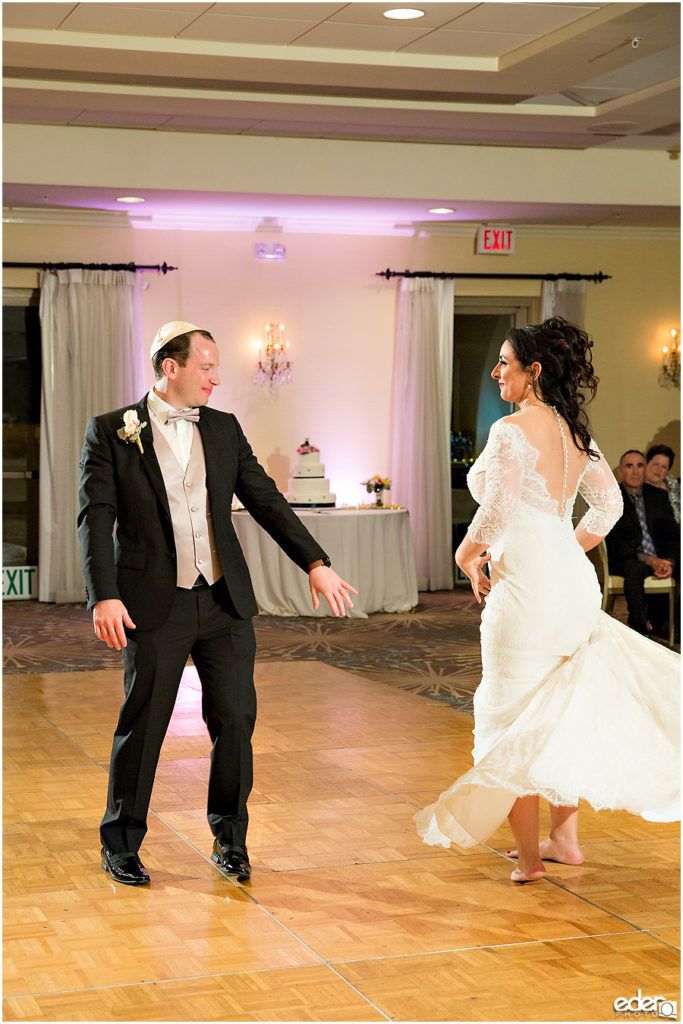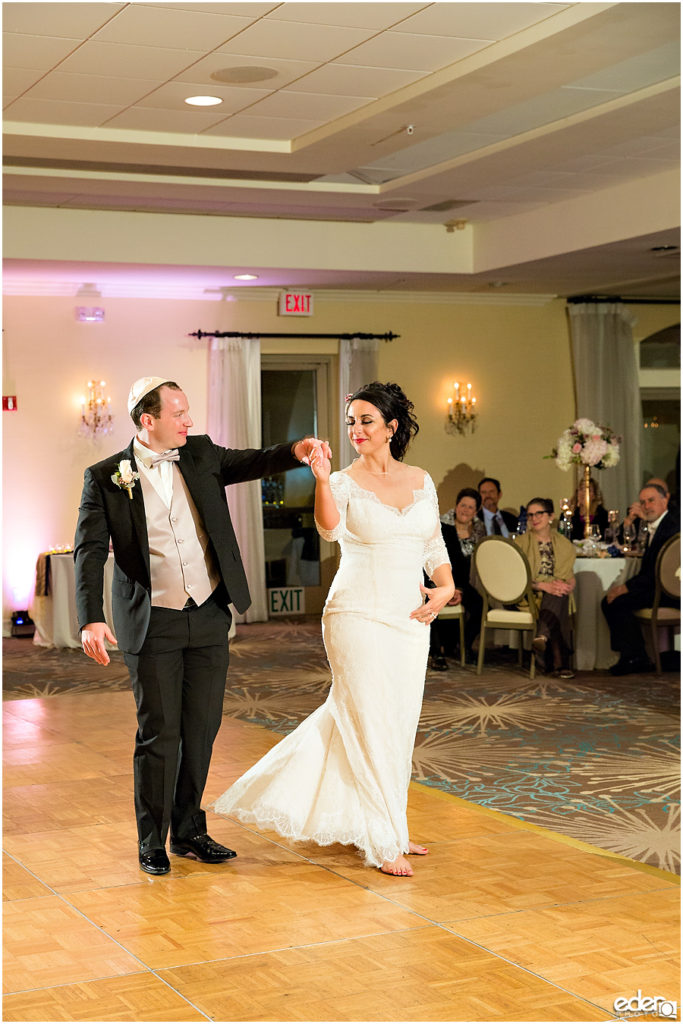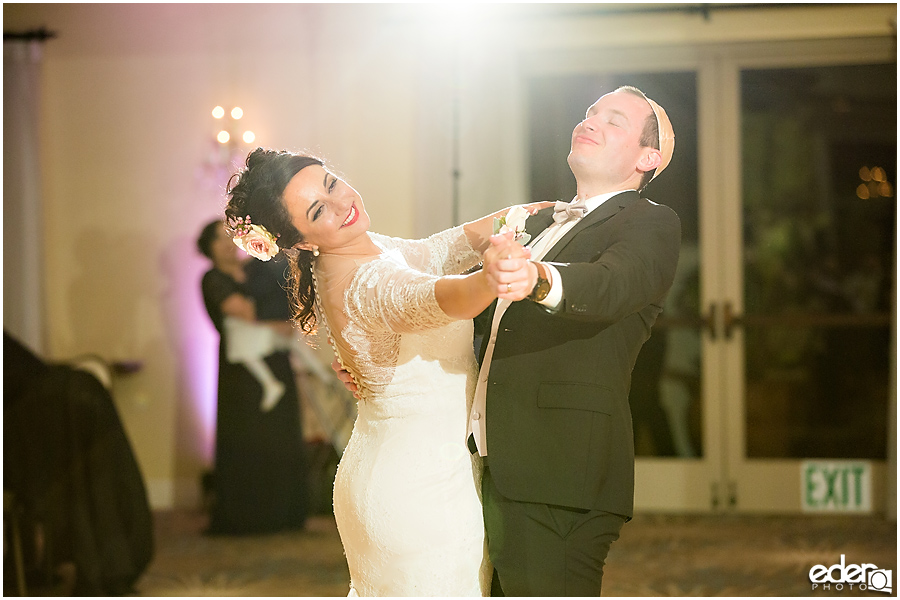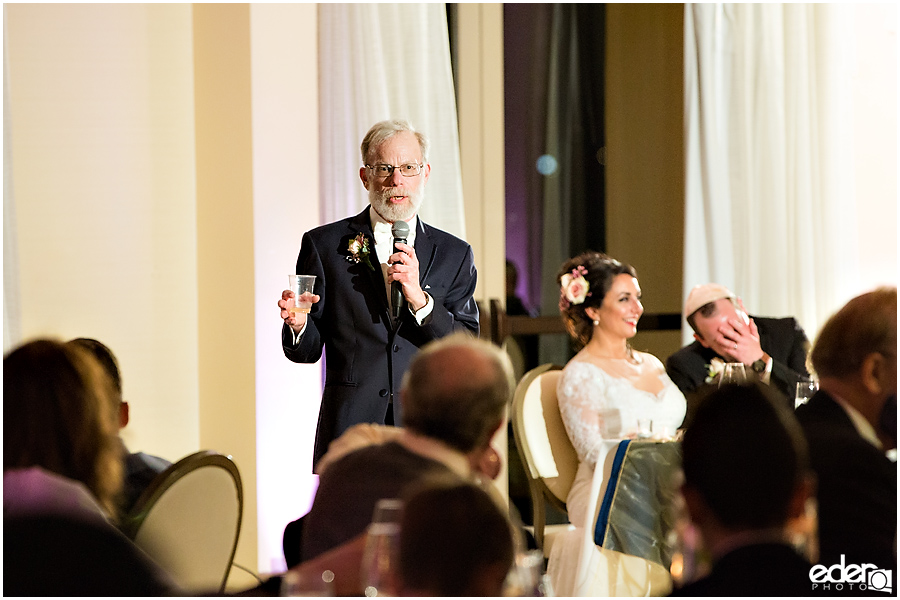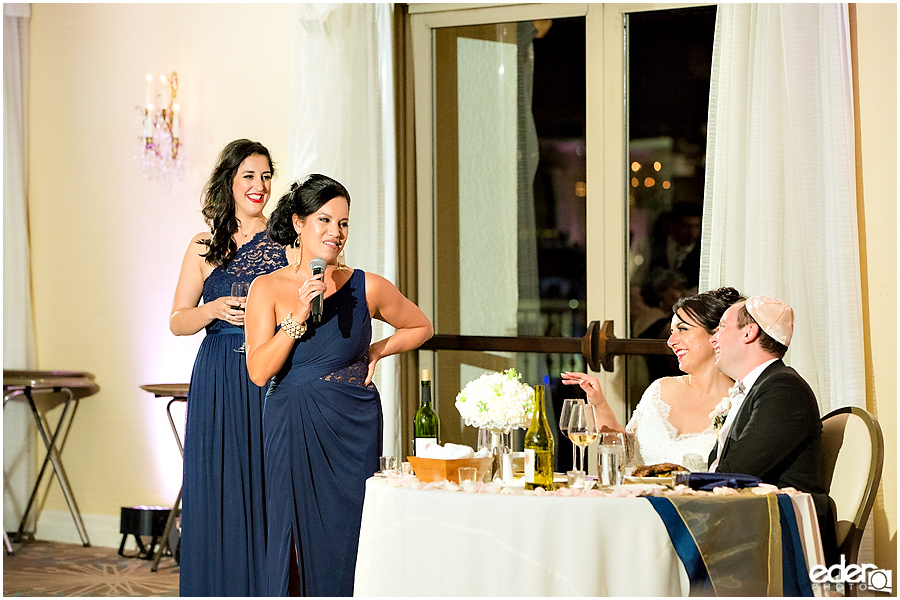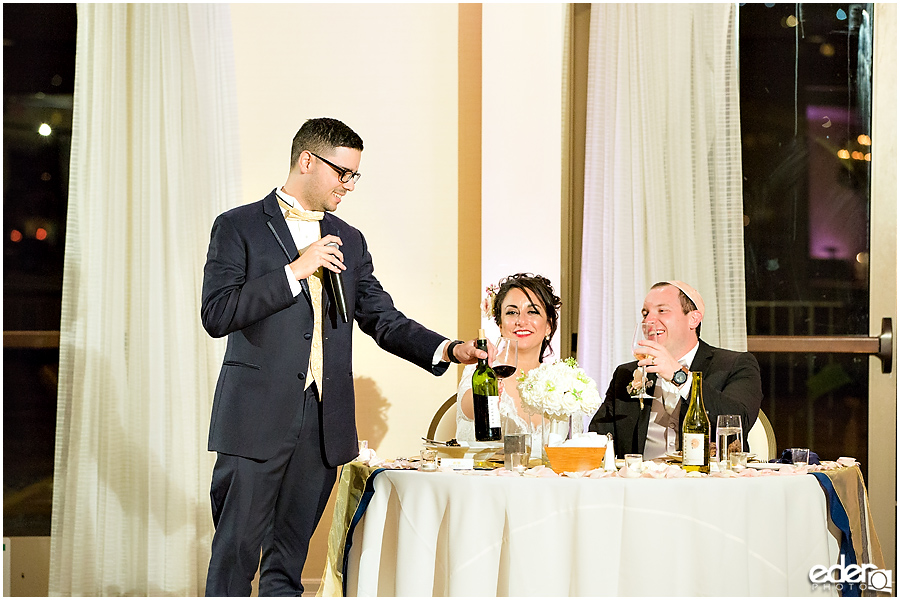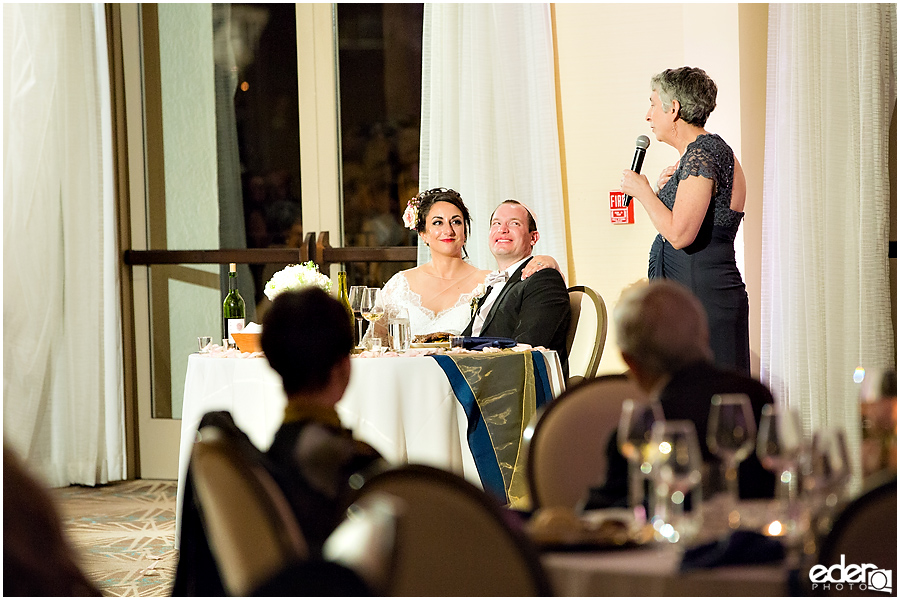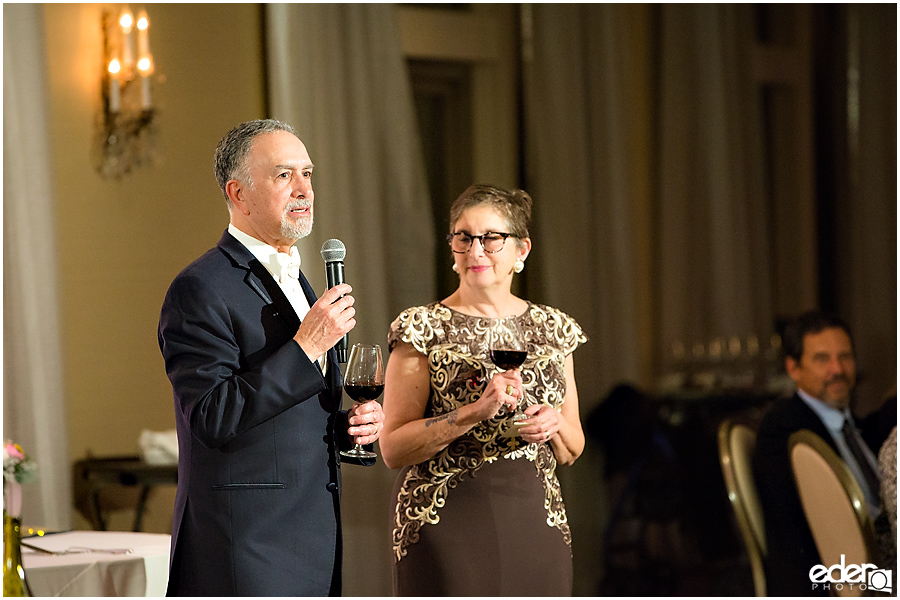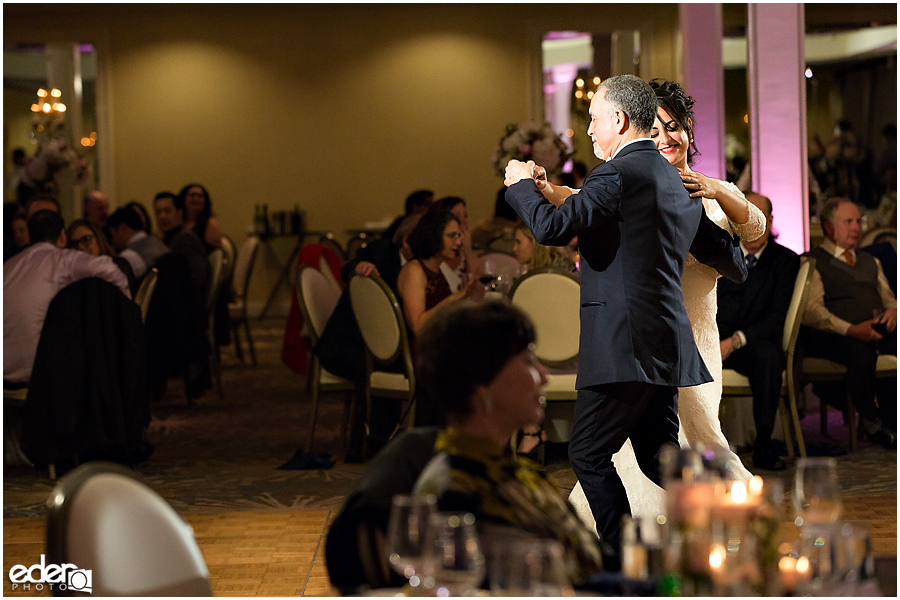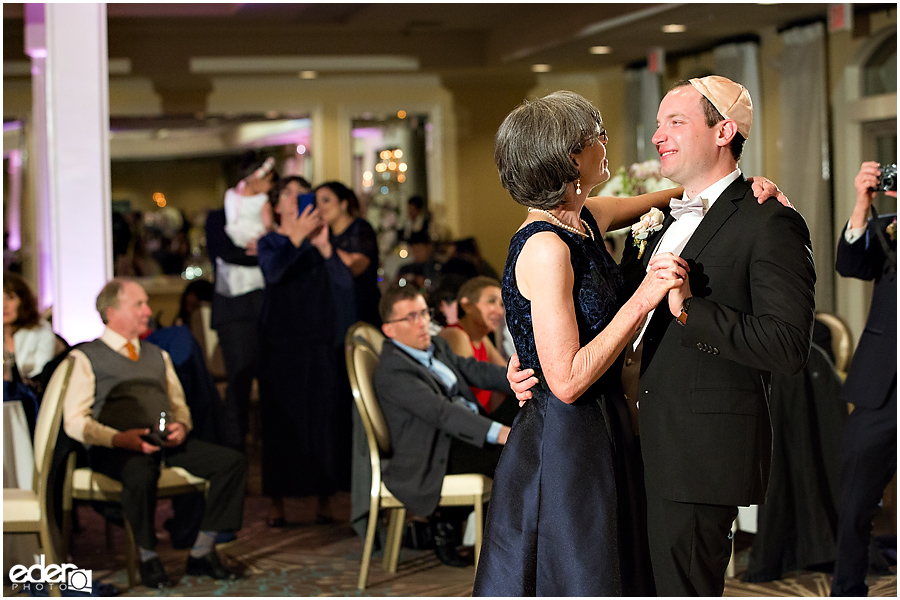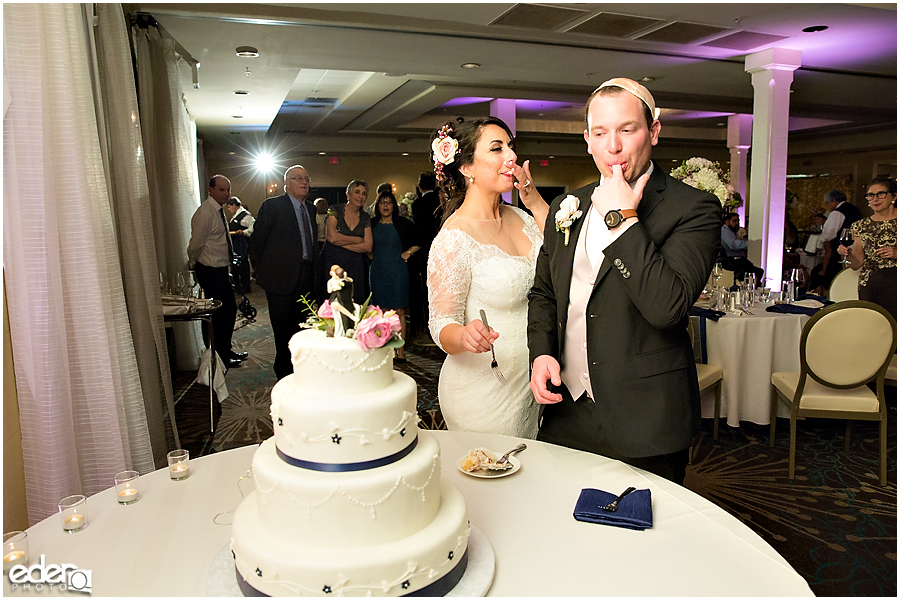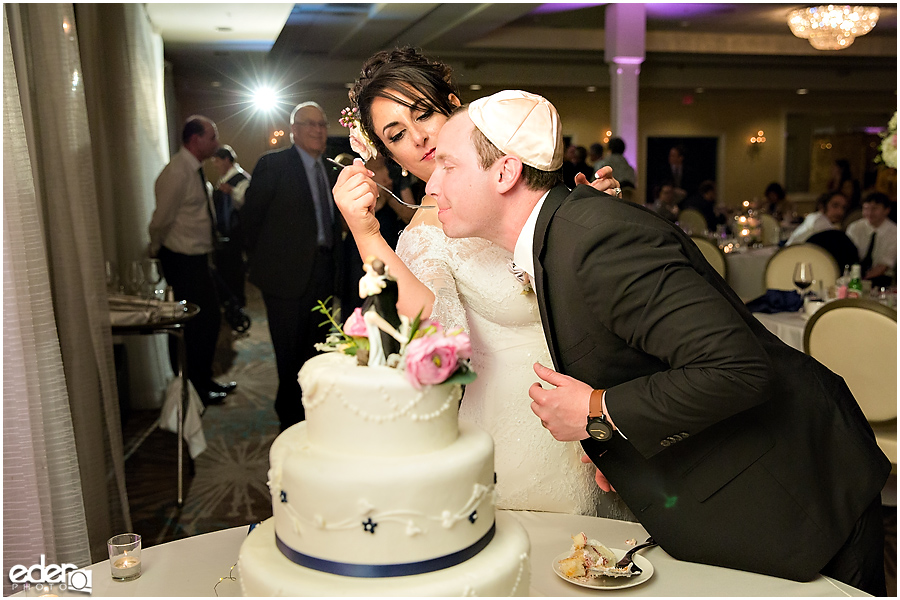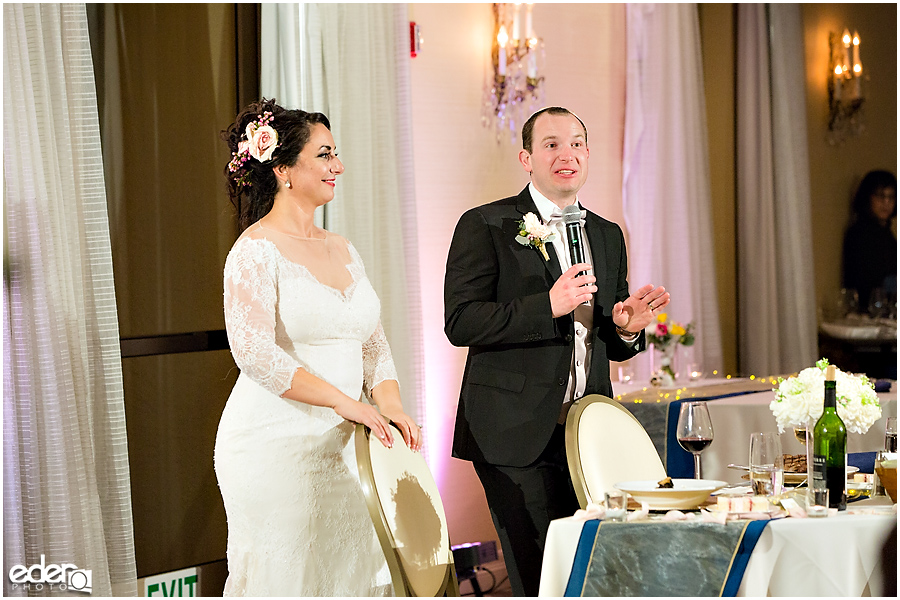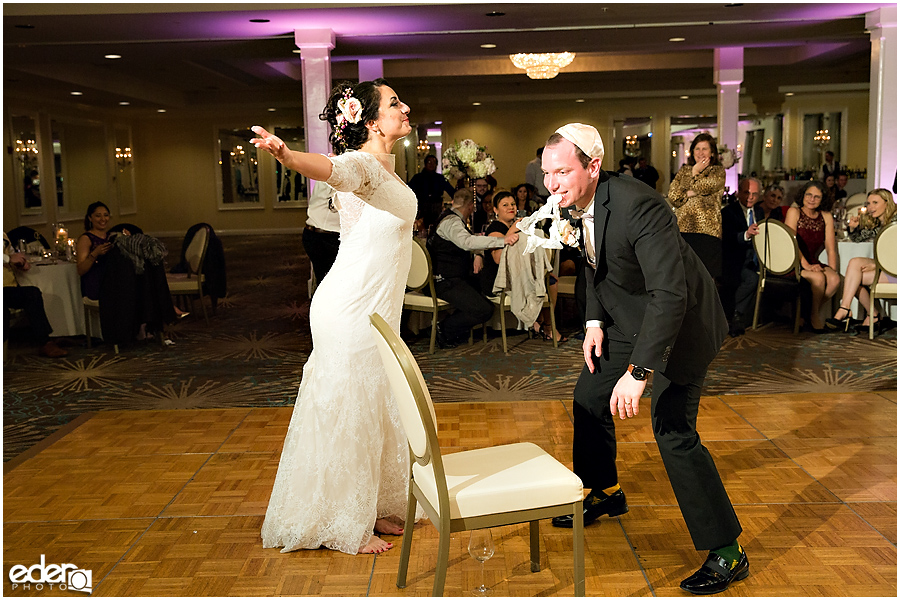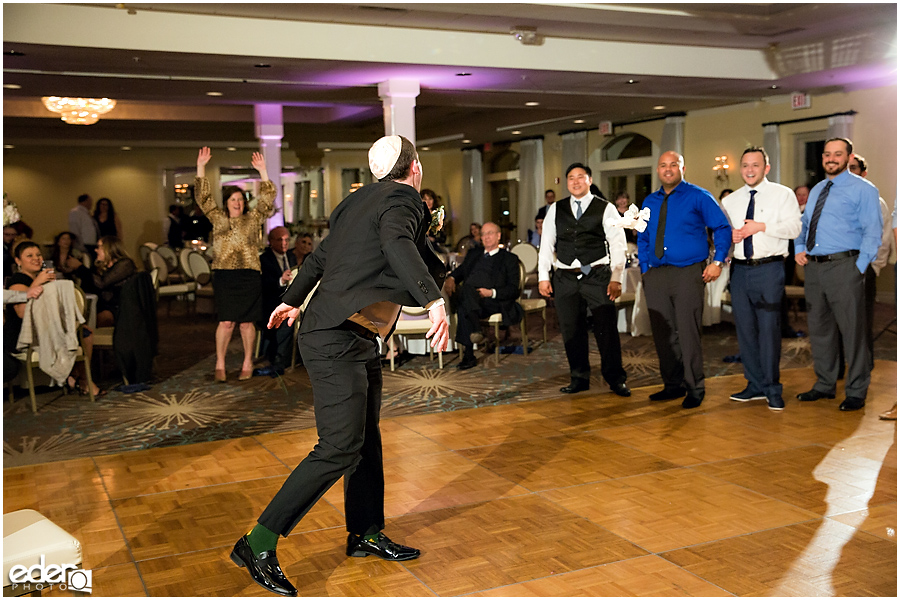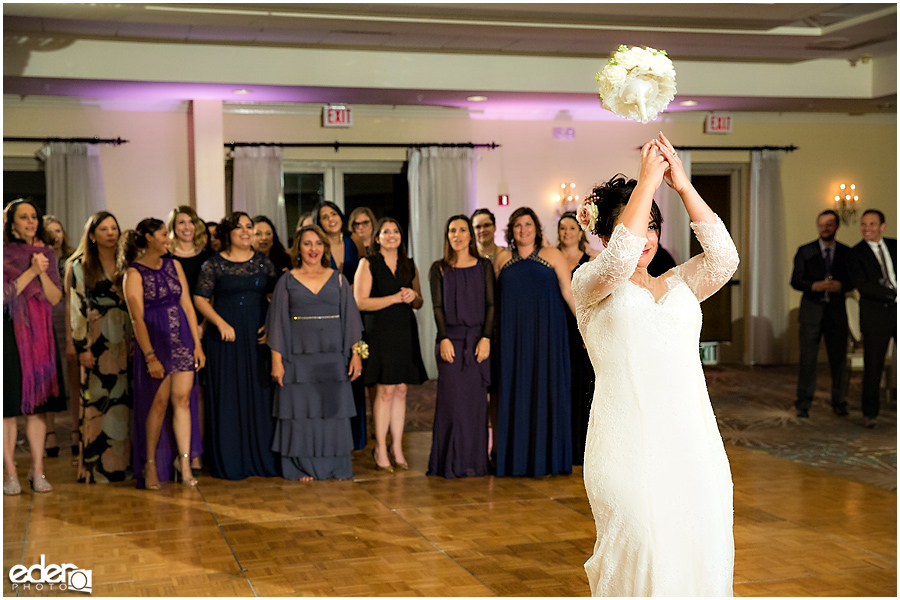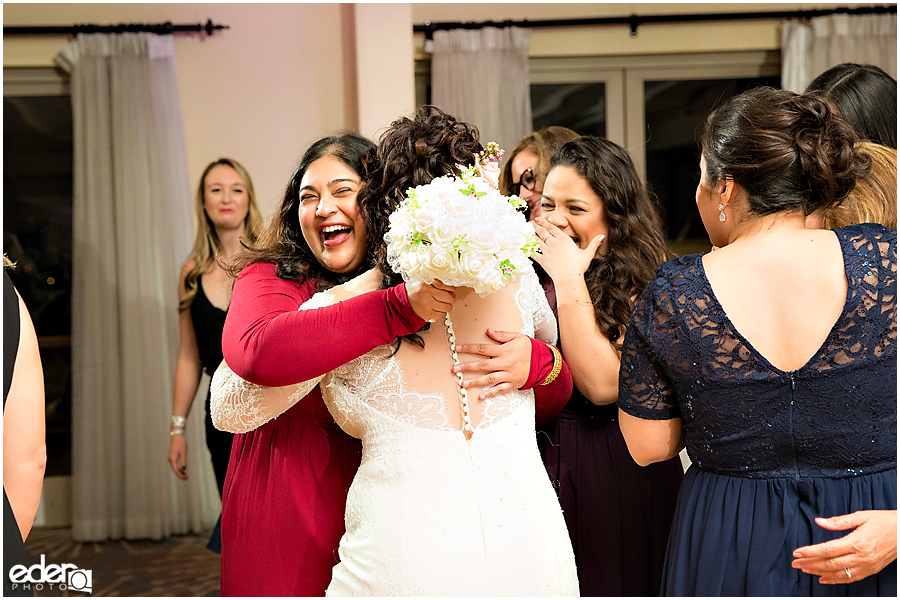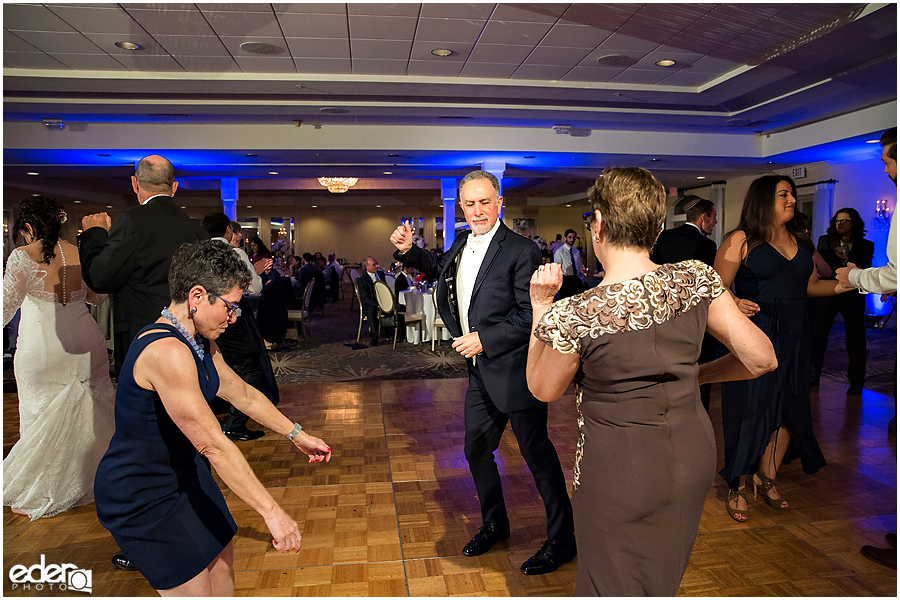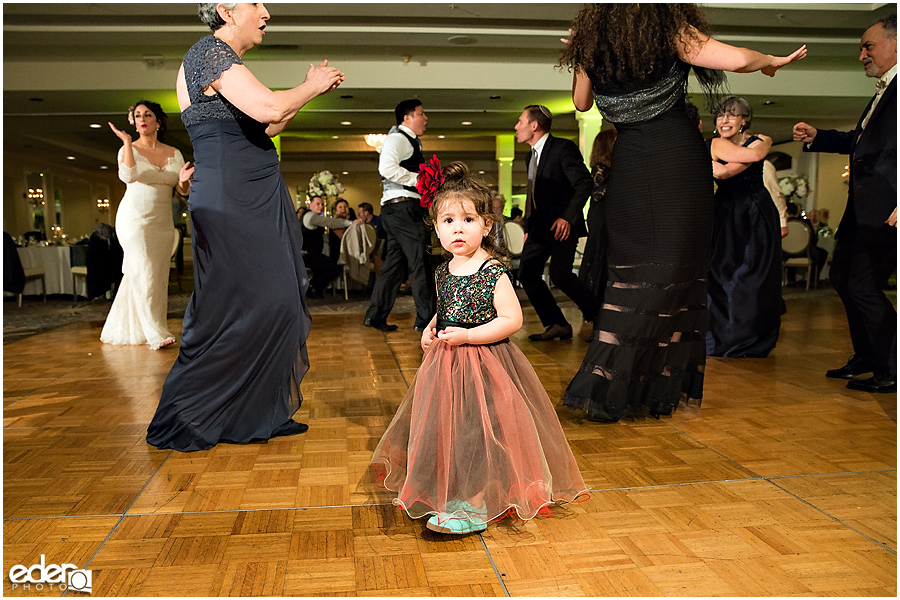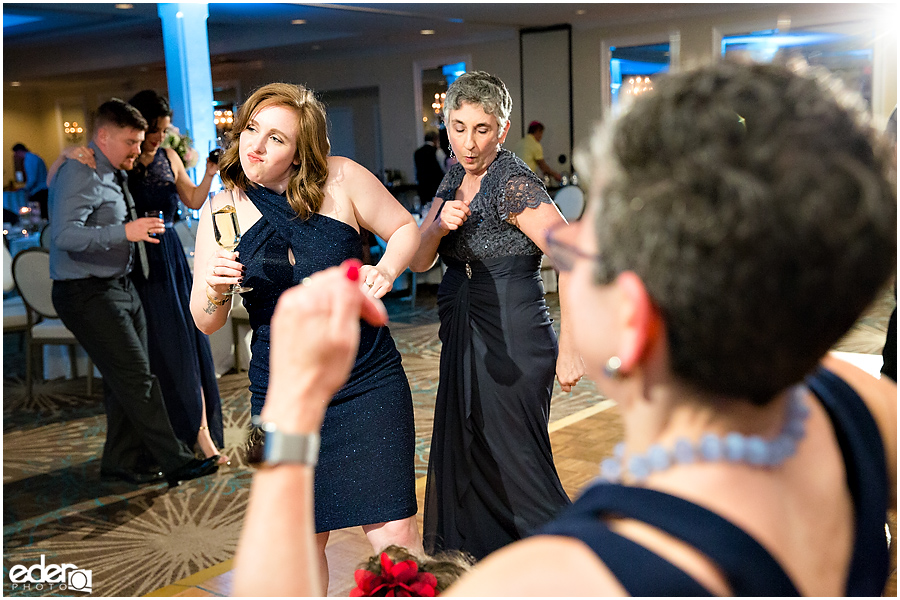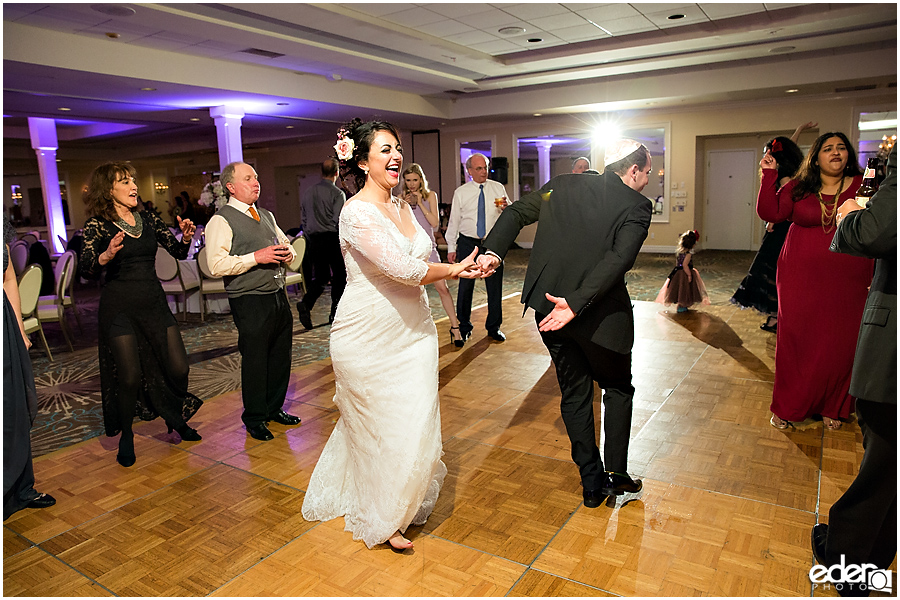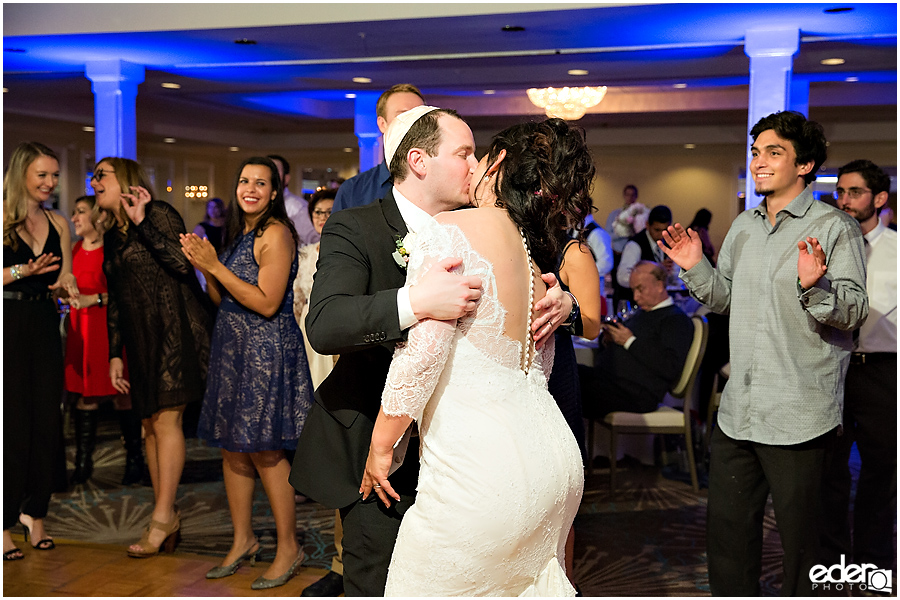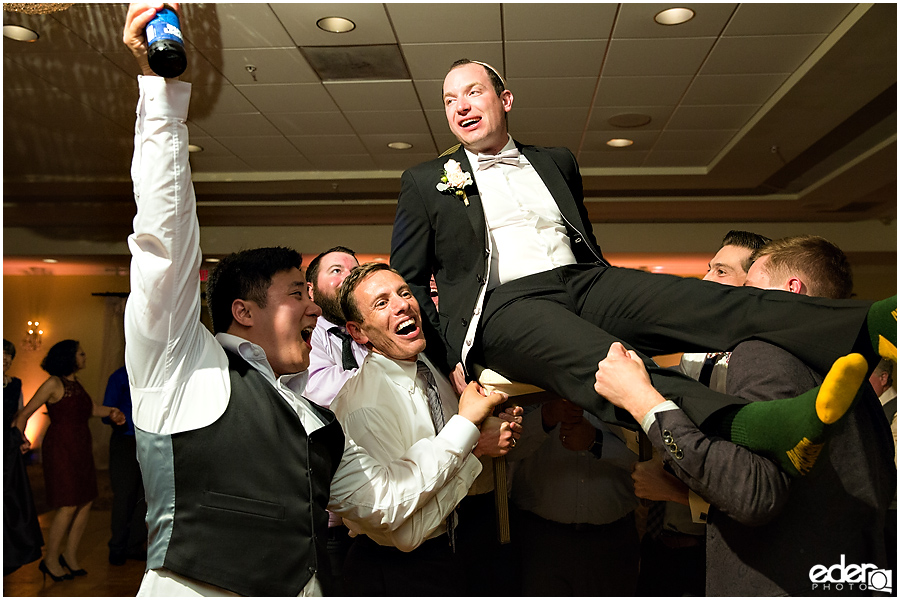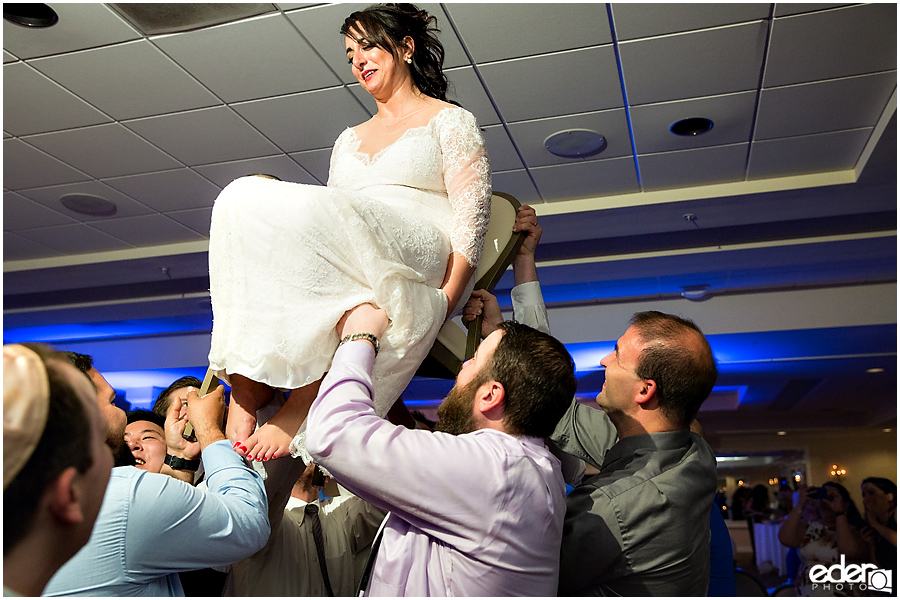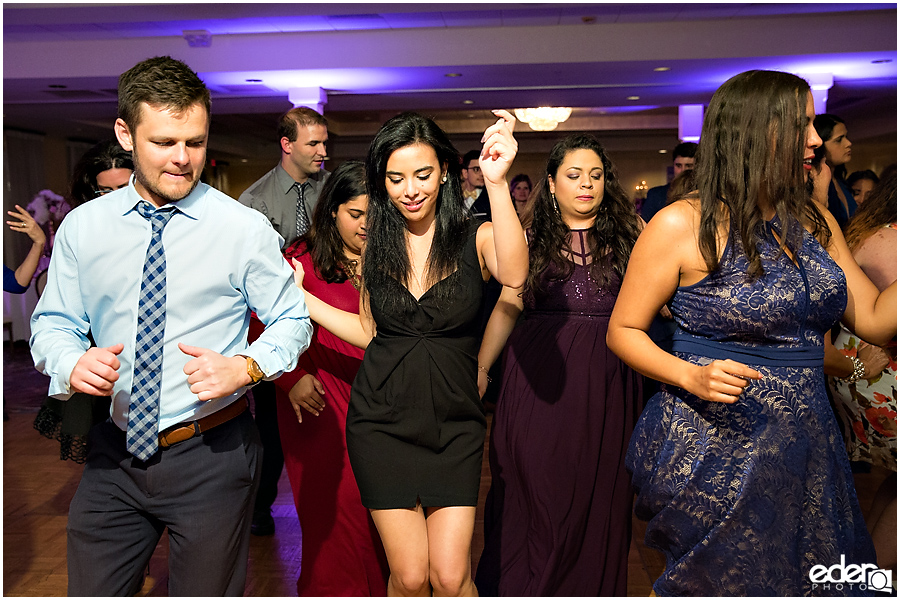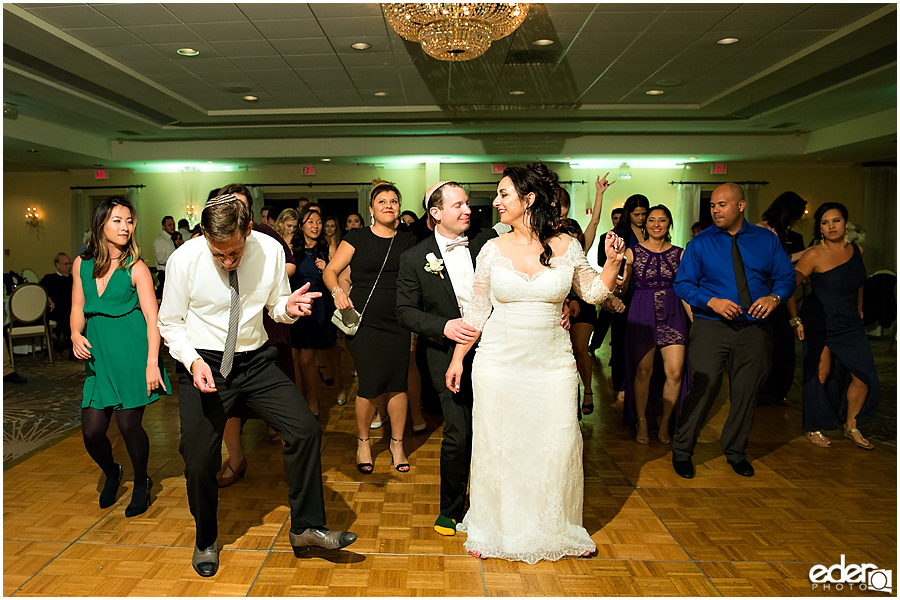 Vendors that made their wedding day a success include:
Wedding Ceremony Venue: Ohr Shalom Synagogue
Wedding Reception Venue: Kona Kai Resort
DJ: DJ Rooster
Cake: Flour Power
Hair/Makeup: Kona Kai Spa