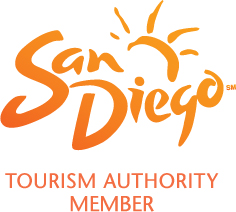 San Diego Event Photography
I provide San Diego Event Photography, and I am best known for my bold, bright and modern imagery with a documentary style to capturing real candid moments. I love creative storytelling through special event photography that brings out the personality of an event. Dedicated to customer service and creating real compelling imagery without becoming the center of attention. My approach is staying out of the way as much as possible but always being present to capture all the important and unexpected moments.
This gallery contains recent special events in the greater San Diego area.
Why Event Photography? A part of the event experience is the photography that helps people relieve that event. A lot of work goes into planning these events, and I believe that it's important to capture them. From the location, the decor, the guests, the presentations, and celebrations; there are many parts to the story of an event. I believe that you should not leave your marketing to chance and that hiring an event photography professional is the best way to guarantee that your event is captured correctly.
I also believe that the photographer is a part of the event experience. The quality of the photos is important but so is the interactions with event organizers and guests. It is my belief that the best approach is always to be present to capture moments, to be friendly and courteous, but do not draw attention away from the purpose of the event.
Event Photographers in San Diego
Serving the San Diego Convention Center, Gaslamp Quarter, Mission Valley, Harbor Island, Coronado, La Jolla, Del Mar, Torrey Pines, Del Mar, Rancho Santa Fe, Carlsbad and greater San Diego area. If you are looking for the most talented and creative event photography, then Eder Photo is the event photographer for you. I'm experienced with photographing conventions, golf tournaments, conferences, awards presentations, galas, company holiday parties, team building retreats, and more. I am experienced with many hotels, conference centers, and other venues in San Diego County and know how to navigate the complexities of the city. From navigating around Petco Park traffic in the Gaslamp to photographing around tourists in Balboa Park, I know the city well enough to help you plan a photography schedule and create a plan that will work for your event.
Providing Event Photography Services for:
Meetings and Incentives
Promotional Events
Corporate Retreats
Festivals
Birthday Parties
Conferences
Team Building Activities
Company Holiday Parties
Charity Golf Tournaments
Awards Presentations
Fundraisers
Charity Events
PR Events
Sports Tournaments
Fashion Shows
Concerts
San Diego Craft Beer Festivals
Art Gallery Openings
Other Festive Occasions