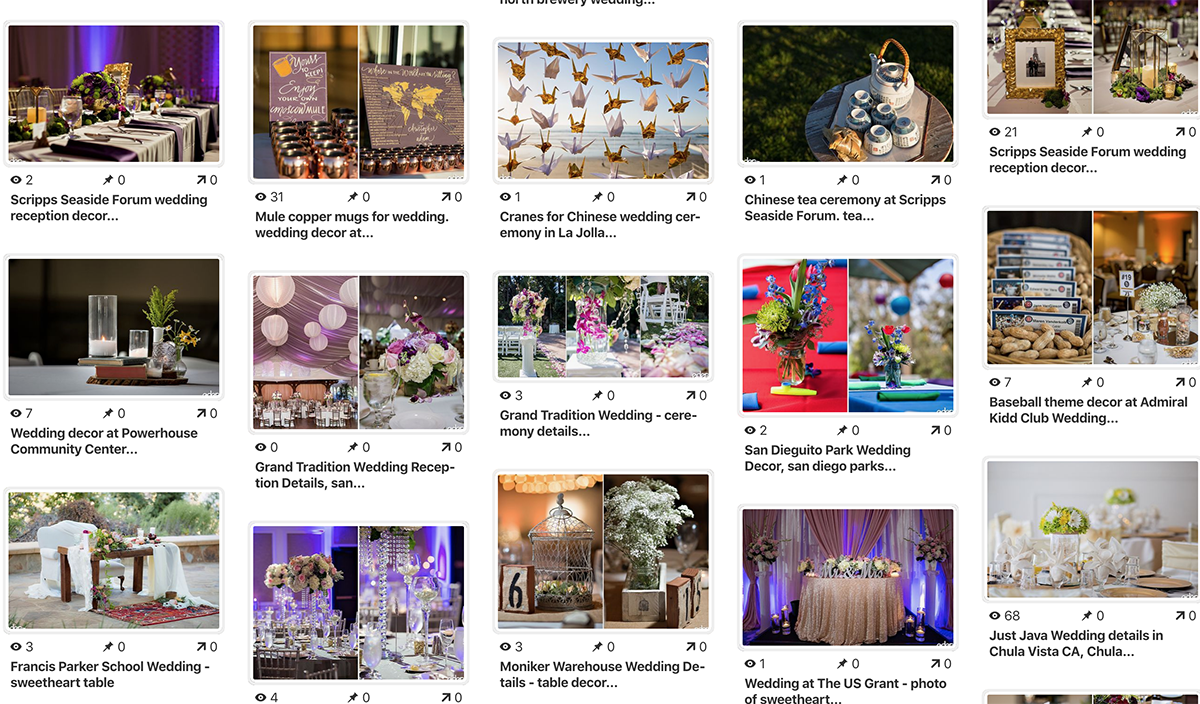 Pinterest boards are an amazing way to gather inspiration for your wedding. It's such an easy tool for gathering cool ideas from the far corners of the internet and conveniently looking at them in one place. It can be such a great tool for wedding planning. But once your wedding week arrives and all of the details are in place, I recommend that you delete your Pinterest board.
Couples sometimes send me a board full of wedding photos that they have seen and want to try and recreate. I like looking at the boards because it gives me a clearer picture of what the couple values and what I should be focusing more on the wedding day. I do my best to study it and keep the photos in mind. However, I don't use that list on the wedding day because working from a list removes all of the creative aspects of wedding photography. That creativity is what we need to create beautiful portraits so it can hinder the process.
The photos on Pinterest boards are usually the best photos of someone else's wedding. Those photos are usually created with the unique situation that they are in. Attempting to copy them can lead to photos that don't look as great as the ones of the Pinterest board because all of the ingredients are not available. They can sometimes also feel forced.
Another reason for deleting your Pinterest board is so that you don't compare after the wedding with your board. The board is often one highlight from many weddings but together to make the perfect wedding. A great idea for planning, but after it can lead to making negative comparisons from your own wedding.
Pinterest can make it less pleasant when looking through your photos. Maybe the sun shined beautifully in the photos you collected but your wedding had gloomy weather. Or perhaps certain details did not turn out the way you had envisioned them. It doesn't mean that things were not great, but it's not a fair comparison.